JiaMin Boo
Associate Technical Account Specialist, TCS
West Flip-Off® Seals – A Diverse Portfolio
The right seal is essential for proper drug product vial closure. West offers a wide range of Flip-Off® seal (FOS) products to meet customers' varying requirements. Three grades are available for crimping needs in varying environments:
Standard Flip-Off® seals: for consistent, reliable crimping outside controlled environments
Flip-Off® Plus seals: for clean crimping under grade A air supply
Flip-Off® Clean, Certified, Sterilized (CCS) seals: for aseptic crimping inside grade A environments.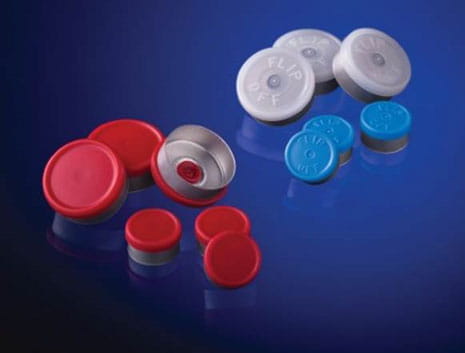 Flip-Off® Plus and Flip-Off® CCS seals are certified for pre-sterilization bioburden, as required by EMA GMP Manufacture of Sterile Medicinal Products - Annex 1. In addition, the rigorous control of cleanliness in manufacturing of Flip-Off® CCS seals enables a visible particle specification (since it is not recommended to wash aluminum shells). These three offerings are further branched into gamma-sterilized or ready-for-steam-sterilization (RS) options:

* RUI: ready-to-use irradiated
West Spectra™ seal technology is West's proprietary method for messaging needs on Flip-Off® seals – to provide point-of-use instructions, product authentication and counterfeiting deterrence. It comprises printing and in-mold text on the plastic button, and/or printing on the aluminum shell. Note that all drug products offered in the US must meet the requirement in USP General Chapter <1> Injections regarding labeling.
At West, patient safety is the highest priority. The wide range of seal products and messaging technology enable this. For more information, please contact the West Technical Customer Support team, who can help to recommend the right FOS product.
West's Flip-Off seal color configurator offers a unique online option to create a colorful combination for drug products. Try it here.