Elizabeth Crawford
Exton Communications Team Intern
West Reports on Corporate Responsibility for 2016
West is proud to announce our inaugural Corporate Responsibility (CR) Report that is now live on the West website. We strive to uphold and surpass industry standards for CR around the globe, and this report gives us the opportunity to outline how West's initiatives have shaped our culture and are vital to the success of our business.

West's 2016 Corporate Responsibility Report highlights five key areas that we believe are most important to our business and stakeholders:
Compliance and Ethics
Philanthropy
Diversity
Health and Safety
Environmental Sustainability
Below is Part One of a blog series, highlighting our commitment to Compliance and Ethics.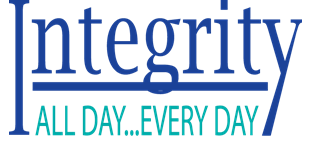 We hold ourselves to the highest standards of quality, integrity and respect – for our customers and employees. Together, we work ethically as one team to provide value to our business partners and to ensure the safe and effective administration of lifesaving drugs to patients.
The cornerstone of our Compliance and Ethics Program is our Code of Business Conduct ("Code"). The Code outlines how we conduct business in a legal and ethical manner through applicable laws, key policies and procedures. All employees participate in annual training on the Code. West also requires that employees take compliance training on specialized topics throughout the year. Click here to view West's Code of Business Conduct.
West also promotes compliance and ethics by utilizing the Integrity Hotline, which offers employees and the public a channel to report any concerns – all day, every day. The Helpline can be accessed by telephone or online in multiple languages throughout the world.
The Compliance and Ethics Program is overseen by the Executive Compliance Oversight Committee ("Oversight Committee"), which includes West's CEO Eric M. Green and his direct reports. The Oversight Committee ensures the effectiveness of the program, guides the establishment of best practices and prioritizes risk areas. Additionally, the Chief Compliance Officer regularly reports directly to the Audit Committee of the Board of Directors as well as the full Board on an annual basis. Feedback from both the Board and the Committee is utilized to improve controls consistently year after year.
To further instill a culture of integrity throughout the Company, West hosts an annual Compliance and Ethics Week. West's CEO kicks off the week, and other executives attend events to help emphasize their importance.
Please check back for the next blog in our five-part series that will highlight West's philanthropic efforts.