West's Global Communications Team
Herman O. West Foundation Awards Twelve Scholarships
The Herman O. West Scholarship Program provides academic scholarships to children of West employees who have demonstrated exceptional academic and extracurricular achievement, as well as a commitment to serving the community. Established in 1972, the program honors Herman O. West, the founder of West Pharmaceutical Services, Inc. Over the past five years alone, the Foundation has awarded scholarships to 42 students attending 33 different colleges and technical schools. West proudly recognizes talented students from across the U.S., and to date has awarded scholarships to the children of employees from thirteen of its U.S. plants.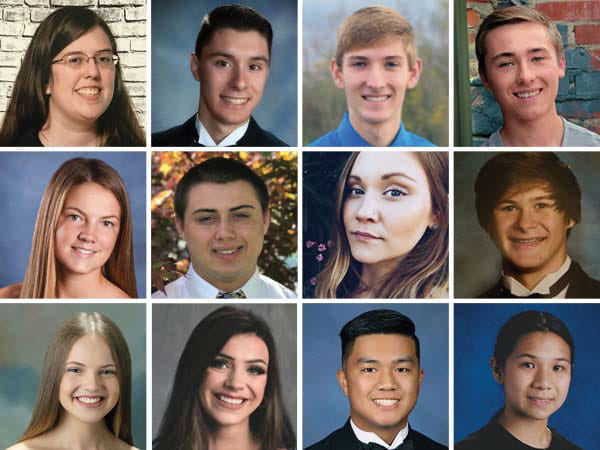 The Scholarship Program is an integral part of West's culture of giving. Not only does the program demonstrate our deep appreciation for our employees, it also enables West to invest in the education of future generations who will better our global community for years to come.
"We take pride in recognizing students who have not only excelled academically, but also have demonstrated leadership potential and a commitment to serving the community," explains Annette Favorite, Senior Vice President & Chief Human Resources Officer.
West is excited to announce the 2018 recipients of the Herman O. West Scholarship. This year, we awarded a record number of twelve scholarships, including our first scholarship to a trade school as part of our newly expanded eligibility requirements. Out of nearly 50 applications, all scholarship recipients were selected by an independent Scholarship Selection Committee based on the following excellence criteria: character, maturity, leadership, extracurricular activities, motivation, interest and desire, predicted success in college and academic achievement.
West would like to congratulate the following twelve students who will receive 2018 scholarships and wishes them luck in their academic endeavors:
Samantha Jo Bishop: Williamsport, PA — Albright College
Wil Gaboury: Exton, PA — University of Maryland
Carson Koning: Grand Rapids, MI — Hope College
Daniel Lovitt: Kearney, NE — University of Kansas
Sam MacDonald: Exton, PA — University of Delaware
Dylan Mintzer: Exton, PA — Marymount University
Kori Shapiro: Tempe, AZ — Brookline College
James Smith: Kinston, NC — Lenoir Community College
Jenna Swink: Phoenix, AZ — Arizona State University
Tara Toth: Jersey Shore, PA — Duquesne University
Nathan Tran: St. Petersburg, FL — St. Petersburg College
Gillian Yu: Exton, PA — Cornell University
Disclaimer: The Herman O. West Foundation is an independently managed 501(c)(3) entity, which awards scholarships and matching gifts.