Piotr Wagner Ph.D.
Sr. Specialist, Marketing, Product Management
A Culture of Innovation Sparks High-Quality Daikyo D Sigma® Elastomer Components
Innovation in manufacturing involves a spectrum of evolutionary improvements resulting in what West's partner Daikyo Seiko, Ltd. considers as "Absolute Quality." Recent continuous improvement efforts helped Daikyo achieve even higher levels in cleanliness of elastomer products.

This upgrade is just one piece of the comprehensive quality improvements that have enabled Daikyo to provide customers with a new portfolio of elastomer packaging components that are high-quality formulations with proven critical control that helps to prevent rejects and ensure reliability.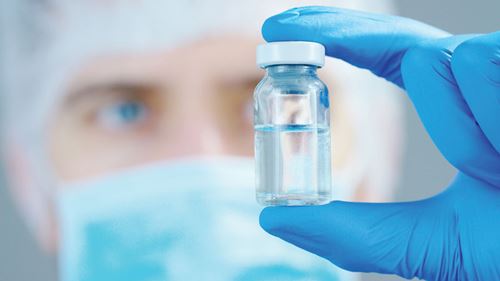 Introducing Daikyo D Sigma® Stoppers
Daikyo D Sigma (DΣ)® elastomer components were developed to exceed the ever-increasing demands of the pharmaceutical industry's drive toward closures that are "essentially free" of particulate and meet customer demand for consistency by assuring dimensional stability. Particles and dimensional defects in primary packaging can have significant impact on end-of-line rejects, reducing yield and affecting patient safety. DΣ elastomer products are controlled for particulate and dimensions to minimize part-to-part variability and provide risk mitigation to meet the growing quality needs of the pharmaceutical industry.
DΣ elastomer components combine several critical quality attributes, starting with the tightest particulate specification in the Daikyo portfolio. Lot to lot sub-visible and ISO 8871-3 compliant visible particulate testing provides quality attributes defined by industry-settled assurance methodology. Also, every DΣ component is verified by vision inspection at 0.01 mm2. Finally, the use of in-line, 100% automated control of critical-to-function dimensions reduces risk of variability and results in the adoption of more restrictive AQL criteria. When combined with well-established Daikyo Flurotec® barrier film, DΣ elastomer components provide the highest-quality solution to the challenges associated with today's high-value injectable drugs.
Join West and Daikyo for the DΣ elastomer components launch at the CPhI conference in Madrid, October 9-11, 2018! Daikyo DΣ formulation D21-7S will be launched in a small, ready to use, sterile pack format. Customers will now be able to purchase Daikyo RUV® stoppers in packs of 1,000 and 500 units respectively for 13mm and 20mm serum and lyophilization (coming soon) configurations.
To learn more about this latest component offering, visit our website here or contact your Account Manager or Technical Account Specialist.
Flurotec™ technology is licensed from Daikyo Seiko, Ltd.
Flurotec™, Daikyo D Sigma ® and Daikyo RUV® are trademarks or registered trademarks of Daikyo Seiko Ltd.