Katie Espenshade
Technical Specialist SME, PFS, CZ & Combination Products
Daikyo D Sigma® Stoppers – Innovation Excellence
End-of-line rejections or sterility failures can affect drug availability and patient safety. As drugs evolve, demands on packaging systems increase. To meet the increasing quality needs of customers, West has introduced a line of superior quality elastomeric stoppers: Daikyo D Sigma components.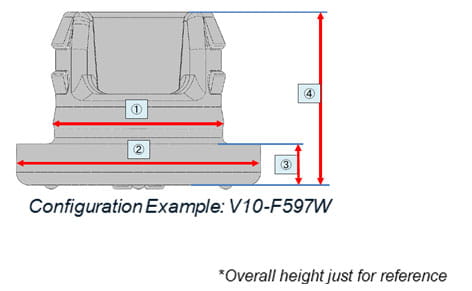 There are four key features that apply to every D Sigma stopper:
automated dimensional measurements
tight AQL levels
particulate testing per ISO 8871-3
enhanced vision inspection
Every stopper has dimensions that are critical to the function of the packaging system. Ensuring these dimensions are correct allows for lower variability with more consistent and predictable product performance. Reliable machining in fill/finish operations, and maintaining proper container closure integrity, are examples of where dimensional measurements can have an impact. While most stoppers are inspected visually by operators on-line, or by lot sampling – often this is not adequate. D Sigma stopper dimensions are verified 100% by an in-line, automated, vision inspection system. This provides an increased level of confidence in packaging system performance.
D Sigma stoppers also have greater product consistency through the application of tight AQL's, substantially raising the standard for product acceptance. Another feature is more extensive particulate testing, performed per ISO 8871-3 (Elastomeric parts for parenterals and for devices for pharmaceutical use -- Part 3: Determination of released-particle count). Enhanced vision inspection for foreign material as small as 0.01 mm2 is performed. Superior quality D Sigma stoppers, with well-established Daikyo elastomer formulations and Daikyo Flurotec® barrier film, are a solution to the constantly increasing quality demands of high-value injectable drugs.
To learn more about component offerings, visit our Daikyo D Sigma Stoppers page or contact your Account Manager or a Technical Account Specialist.
Daikyo D Sigma®, Flurotec®, DAIKYO RUV® and DAIKYO RSV® are registered trademarks of Daikyo Seiko, Ltd.