Michele Pelkowski
Sr. Director, Global Communications
West's Thaisa Silvestre Named 2019 Healthcare Businesswomen's Association (HBA) Rising Star
West is thrilled to announce that Thaisa Silvestre, Director, Sales, Brazil, was recently named as 2019 HBA Rising Star.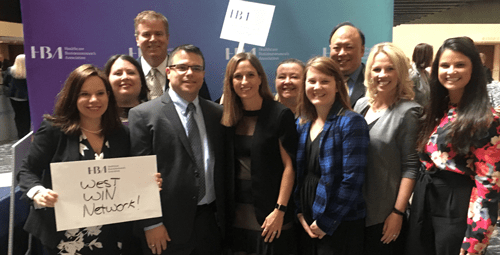 For the last five years, West's employee resource group, WIN (Women Investing and Networking), has continued its successful engagement as a corporate member of HBA. Each year, we can select a Rising Star or Luminary based on the criteria set forth. Rising Stars are professionals in various sectors of the healthcare industry at various career stages and disciplines and have demonstrated noteworthy achievements in furthering their careers.
Thaisa joined West in 2010 and has nearly 20 years of industry experience with healthcare companies-- Eli Lilly, Bristol Myers, EMS, and Softcaps. As Director of Sales for Brazil, she oversees the day-to-day management of sales, marketing, customer service and technical support across the market. Thaisa's passion for leadership and development of her sales team has led to West's Brazil location achieving double-digit sales growth over the past five years.
Thaisa was recognized at the 2019 HBA Women of the Year (WOTY) event on May 9, 2019 in New York City. Congratulations to Thaisa on this well-deserved recognition. We are thrilled to recognize her achievements and contributions as our 2019 HBA Rising Star.