Abbey Hisler
Director, Segment Marketing, Biologics
How to get your biologic approved quickly when you don't have the resources of big pharma
Biologics is a rapidly growing market, with a robust R&D pipeline bringing innovative therapies to treat patients. Today, there are 4,000 more active biologic programs in the pipeline compared to 2015, with biologics development programs growing 2.5 times faster than small molecules. New entrants into the biologics market are driving this rapid growth. As of 2018, emerging companies represented 84% of all early phase research.1 Not only is this segment driving R&D growth, but they are having commercial success in bringing their drugs to market. In 2018, 65% of new drugs launched were patented by emerging companies.1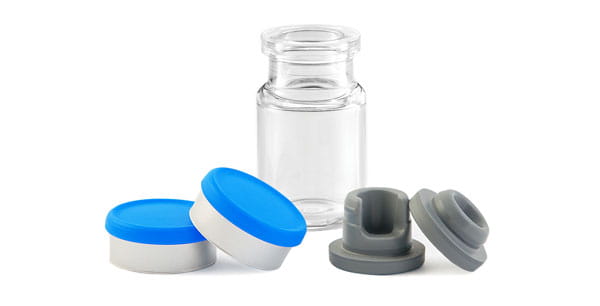 An innovative idea for a promising new drug has the ability to offer not only commercial success for the pharma company, but, more importantly, a viable treatment that can change the course of patients' lives. The journey from scientific idea to market approval for a biologic drug is complex and lengthy, and is fraught with both risk and uncertainty for a company that has never developed a biologic before. There are many factors to be considered and decisions to be made every step of the way which could impact the future success of any drug development.
It is common for companies to deprioritize or underestimate the importance of packaging in the early phases. Packaging decisions and the special needs of a biologic drug should be considered early in the process. Primary packaging is in contact with the drug product and could impact safety and efficacy, opening the drug developer up to increased risk and potential delays. It is imperative to choose a containment system which protects the valuable drug product thereby providing assurance of low risk and high quality standards. Overall speed to market and regulatory approval are the two objectives for drug developers. As a drug developer you need to meet project deliverables on time and progress to the next key milestones so you can get your drug to market. There are many events that could delay your progress. Delaying your packaging decisions, selecting a packaging system which is incompatible with your drug, or time spent investigating quality failures with your packaging system could all jeopardize your time to market.
West has extensive experience working closely with emerging biologics companies, and we understand the challenges that smaller or less experienced drug developers may face. You will need to navigate technical and regulatory challenges to ensure you focus on drug development enabling as quick a journey to market as possible. West is the experienced partner to help you do this. You will need to scale from the lab to commercial quantities with a proven system of primary packaging, available quickly in small quantities to help you minimizes waste and delays. West's Ready Pack® containment system is the proven system to help you do this.
West's Ready Pack system is comprised of high-quality stoppers and seals and glass vials from Schott for a complete system designed to protect your biologic drug, providing the assurance of high quality and consistency throughout the development timeline. West's Ready Pack components are supplied ready-to-use, pre-tested and proven to maintain container closure integrity. This containment system was designed to allow you to transition from early stage biologics development through to approval, providing a high-quality solution that will help mitigate your risks and get to market faster.
Download our whitepaper below to read more about West's Ready Pack system and its CCI data and technical performance. Contact us for more information.

Ready Pack® is a registered trademark of West Pharmaceutical Services, Inc., in the United States and other jurisdictions.