Bettine Boltres, PhD.
Principal Scientific Affairs, Packaging & Delivery Systems
Timelines for Medical Device Regulation and Risk Assessment for Nitrosamines in Europe Extended
We are living in very unpredictable times. The virus SARS-CoV-2 is keeping the global pharmaceutical industry, including regulatory agencies, very busy. The whole industry is working together in the development of treatments and vaccines. The process of getting these treatments approved and to patients as quickly as possible requires the undivided attention of regulatory agencies, such as the FDA and EMA. As a result, the following deadlines have been extended for certain other requirements.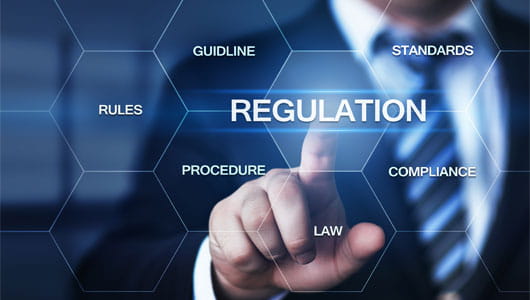 Medical Device Regulations (MDR): 26 May 2020 was meant to be the final application of the new Medical Device Regulations in Europe. In light of the current situation, the European Parliament has stated:
Given the current pressure on national health authorities and manufacturers of medical devices, there is a fear that there could be shortages or delays in getting the medical devices needed to fight COVID-19, were they to follow the new rules of the Medical Devices Regulation from May this year.
Based on this, the Parliament adopted the proposal to postpone the application by one year by urgent procedure. The new deadline is 26 May 2021. Note that the new proposal still needs to be adopted by the member states and published, which is expected by 26 May 2020.
Nitrosamines: 26 March 2020 was meant to be the deadline for marketing authorization holders (MAH) to submit to EMA risk evaluation outcomes on nitrosamines in human medicinal products containing chemically-synthesized active pharmaceutical ingredients. This requirement arose from the finding of elevated levels of different nitrosamines in various "sartan" drugs, most recently in ranitidine and nizatidine. Initially, the first submission (identifying whether or not nitrosamines are present) was due by 26 March 2020, with an additional submission providing confirmatory testing, risk evaluation, root cause analysis and a safety limit calculation due by 26 Sept 2022. Having received numerous "reports of the challenges encountered in meeting the original deadline of 26 March 2020, and the impact of the severe restrictions in place to combat the COVID-19 pandemic", EMA has extended the first deadline to 1 Oct 2020. In the meantime, EMA stated:
There is a very low risk that nitrosamine impurities at the levels found could cause cancer in humans.
West is closely monitoring these developments and is continuously working on supporting customers with relevant data and documents.