Candice Sun
Specialist, Scientific Affairs, CN
Evaluation of Container Closure Integrity of Vial-Based Primary Packaging Systems
Vial-based primary packaging systems for sterile drug products must provide protection over shelf life. This requires demonstration of container closure integrity (CCI); this testing should be performed early in the drug product development stage. As we all know, there is not one CCI test method that fits all systems/conditions.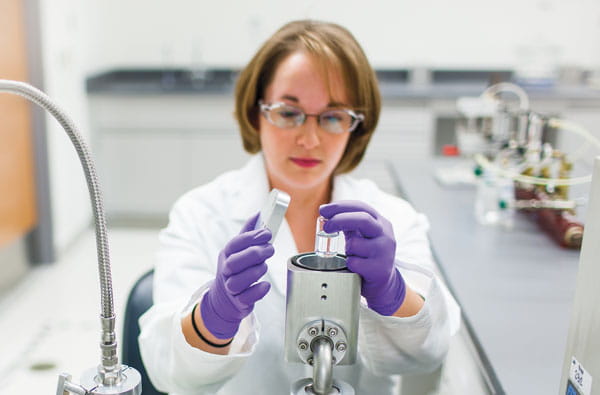 The following regulatory documents provide information on CCI requirements/testing, in particular, methods such as tracer gas leak detection, laser-based headspace analysis, high-voltage leak detection, and vacuum decay:
USP Chapter <1207> Sterile Product – Package Integrity Evaluation
EU GMP Annex 1: Manufacture of Sterile Medicinal Products
FDA guidance: Container and Closure System Integrity Testing In lieu of Sterility Testing as A Component of the Stability Protocol for Sterile Products
West supports evaluation of CCI through its Integrated Solutions platform, especially in the early development stage:
Data-driven Container Closure System (CCS) optimization calculations can be performed to help with selection of the right components.
Analytical Lab Services can design and execute CCI studies needed to show performance over drug product shelf life – using the right methods, and in compliance with the regulations noted above.
To Simplify the Journey™, West offers its Ready Pack™ systems – combinations of vials, stoppers and seals that are rigorously evaluated and demonstrated to perform well over time. The studies conducted in Technical Report 2020/219 "Container Closure Integrity Testing on EU NovaPure®Closure Configurations for Ready Pack™ System with SCHOTT No Blowback Vials"–demonstrate performance over 24 months . Offered in small quantities, they are an ideal choice for new drug products.
West's commitment to patient safety involves developing and supplying components that can meet the requirements of even the most sensitive drug products. For more on how West can help, contact a Technical Customer Service (TCS) representative or Account Manager.
Simplify the Journey™, NovaPure® and Ready Pack™ are trademarks or registered trademarks of West Pharmaceutical Services, Inc., in the United States and other jurisdictions.