Shari Krusniak
Director, Marketing, Contract Manufacturing & Integrated Solutions
Introducing West's New Interactive Integrated Solutions Webpage
West is pleased to announce the launch of our newly designed Integrated Solutions interactive webpage. After months of hard work and dedication, we are delighted to offer this dynamic page to help deliver insightful and meaningful content to our customers with an improved user experience.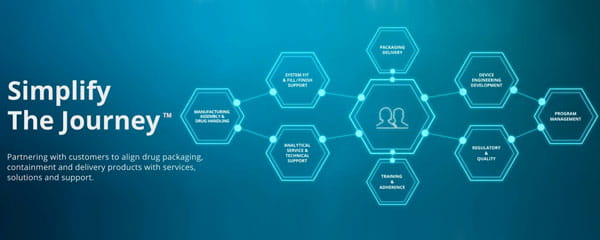 Visit our Integrated Solutions page to experience a more updated look and feel along with tailored content specific to your drug development needs. Here at West, we understand that the drug development path is a complex process and requires a substantial amount of time and resources to ensure product success. "Our goal with this new webpage is to provide our visitors an easier way to navigate all the services necessary to commercialize their drug product, " said Shari Krusniak, Director of Marketing for Contract Manufacturing and Integrated Solutions.
A feature of this new webpage is a roadmap to help customers understand and mitigate risk related to packaging and delivery during development. It offers customized content that is based on both the drug type (small or large molecule, cell or gene therapy) and package/delivery system (vial, pre-filled syringe, wearable). This content enables customers to make informed decisions regarding matters such regulations/standards, analytical testing requirements, and contract manufacturing services which, in turn, can help them get their products to market more quickly.
For registered West Knowledge Center users, customers will have a more robust experience with access to our library of technical articles/presentations, posters and product drawings.
For more information on how West can help you with a customized roadmap for your next project, visit the West Integrated Solutions webpage or the West Knowledge Center, or contact an Account Manager or your Technical Customer Service representative.