Carol Mooney
Director, Commercial Digital Transformation
West's Online Store Announces Expansion to Elastomeric Testing Services!
West is pleased to announce that its Online Store now offers the ability to request some of West's elastomeric testing services! In addition to some of West's highest quality products available ready-to-use in convenient small packs, USP/EP Combined Chemical and Functional testing on elastomers is now available for purchase on the Online Store. Additionally, shoppers who complete a purchase online are granted automatic customer-level access to the newly redesigned West Knowledge Center, offering in-depth technical content and support.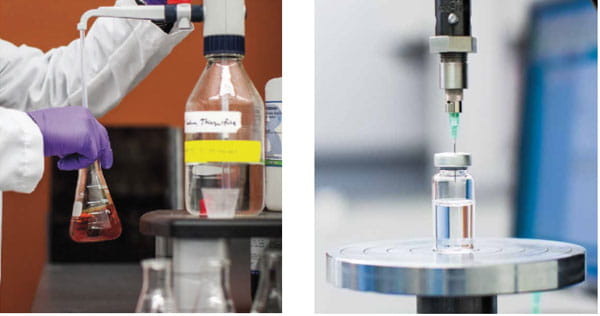 By making these testing services available through its Online Store, West also helps streamline the testing process by providing customers with one location to request testing, submit Purchase Orders or credit card payments, and access testing reports via a secure login to "My Account" on westpharma.com.
"In the world today, our customers need flexibility and buying options. Through the Online Store, our customers can not only have access to supporting product information, but also options for elastomeric testing, with the added convenience of one location for collaboration for testing services," said Amy Miller, Director, Laboratory Services. "We understand our customers' need for readily available information and convenience of an alternate type of sales channel, so we continue to expand our digital capabilities to support this fast-paced marketplace."
Visit our Online Store today to explore and purchase elastomeric testing services and be sure to check back often as we continue to add new, small quantity, ready-to-use packaging components and containers to the online portfolio.
To access the store, click here.