Daria Miller
Sr. Technical Account Specialist, NA
Ready-to-Use Steam-Sterilized Westar® and Westar® Select Elastomer Components Simplify the Filling Process
As customer needs rapidly change to meet these new and unprecedented accelerated timelines, West's steam-sterilized, ready-to-use Westar® and Westar® Select elastomer components play a critical role. They simplify component preparation and allow customers to focus on other aspects of the drug filling process.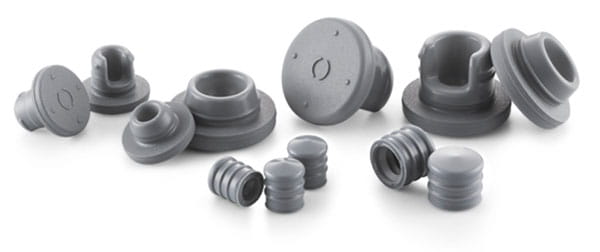 Aseptic processing requires sterile components; West's steam sterilization process assures both sterility and suitability by validating three key elements:
washing/sterilization processes
packaging system performance
component performance
Prior to sterilization, components are washed with the Westar® pharmaceutical wash process, which is validated to reduce bacterial endotoxin by at least 99.9% (3-log reduction). West's steam sterilization process is based on ISO 17665-1 and ISO 17665-2, Sterilization of Healthcare Products- Moist Heat, Parts 1 and 2. The West process is validated to a minimum sterility assurance level (SAL) of 10-6, which equates to, at most, a one-in-one-million chance of a non-sterile unit.
Packaging system validation is based on both FDA's Guidance for Industry: Container Closure System Integrity Testing in Lieu of Sterility Testing as a Component of the Stability Protocol for Sterile Products, and transportation simulation per ASTM D:4169 Standard Practice for Performance Testing of Shipping Containers and Systems verifying integrity through sterilization, transportation, and storage. Components are available in the non-ported STERILIZABLEBAG™ or ported packaging systems.
Components are tested to verify that compendial, physical, and functional specifications are not adversely affected by washing/sterilization processes. West's modern, and most common, formulations are USP, EP, and JP compliant. Type V DMFs are on file with the FDA and Health Canada, and global submission packages are available to support filings in other regions of the world.
West's steam-sterilized, Westar and Westar Select ready-to-use elastomer components are an excellent option for aseptic processing; they are validated per accepted guidances and meet world-wide compendial standards. They simplify the process by eliminating time-consuming, on-site, sterilization processes, allowing customers to use product upon acceptance into their facility. For more, contact an account manager or Technical Customer Service (TCS) representative.
Westar
®
and STERILIZABLEBAG™ are trademarks and registered trademarks of West Pharmaceutical Services, Inc., in the United States and other jurisdictions.