Maureen Hunter
Employee Experience, Diversity & Inclusion, HR
West Recognizes Diversity Month
This April, West is proud to celebrate Diversity Month. West has a long-standing commitment to diversity, equity and inclusion, which is inherent in our core value of One West Team. In the wake of recent events, West is deepening our commitment and becoming a stronger advocate.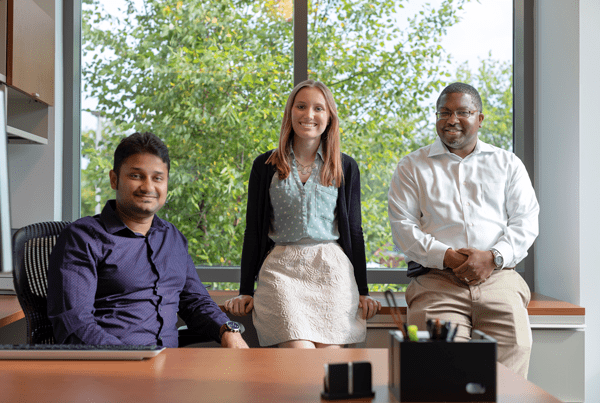 West will continue to stand in solidarity with our team members of all backgrounds to bring about a more just, inclusive and equitable society.
What are some of the actions West has taken in this area?
West provides ongoing support to organizations focused on racial equality; for example, the UNCF, which supports minority students who are earning college degrees. West has also donated to the Equal Justice Initiative, a Montgomery, Alabama nonprofit that provides legal representation to prisoners who may have been wrongly convicted of crimes and/or those who may have been denied a fair trial. Their mission is to end mass incarceration and excessive punishment in the US, and challenge racial and economic injustice.
Our commitment to D&I is evident in the philanthropic efforts that we support. Some examples include apprenticeship programs and STEM opportunities for young people from underrepresented communities.
We've expanded our Employee Business Resource Group (EBRG) structure to include two new EBRGs—Multinational Organization Supporting an Inclusive Culture (MOSAIC), dedicated to embracing multiculturism and intersectionality of all team members, and Veterans & Allies Leading for Organizational Results (VALOR), focused on helping veterans achieve their full potential at West.
We recognize our responsibility to continue building on these efforts to ensure all team members are fully supported throughout their time at West. We will continue to work hard at creating new opportunities to cultivate an environment where our team members are respected and can bring their authentic selves to work each day. With the enthusiastic support of our executive team, this year our EBRGs will be revitalized and exciting new programs will be developed. As these programs are being planned, we are cultivating a continuous dialogue among our team members. The more voices we hear from, the better these programs will serve our One West Team.
Our One West Team value is about the common bond we all share as team members, even though we have different backgrounds. It is about both our differences and our similarities. This month, we are encouraging team members to learn more about the experiences that make their colleagues unique, share their experiences, and discover what they have in common.
We invite you to bring your unique talents to West and join our team. Click here to learn more about career opportunities at West.