Victoria Morgan
Director, Segment Marketing, Global Biologics
West Recognizes World Cancer Day 2021
Cancer affects all of us, whether we are a patient, a family member, a friend, or a colleague of someone fighting cancer. Working together, we can increase our understanding of this disease and support the groundbreaking research that is ongoing in the fight against cancer.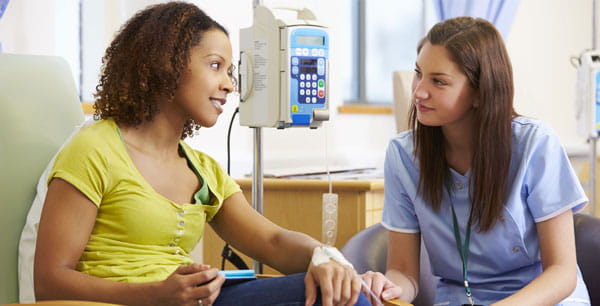 February 4 is World Cancer Day, a global initiative of the Union for International Cancer Control (UICC). This year's World Cancer Day theme is "I Am and I Will," which underscores the importance of everyone taking actions to reduce premature deaths from cancer. These combined efforts are designed to move our communities closer to a healthier, brighter world without cancer. Click here to learn ways you can take action and raise awareness.
West is incredibly proud to partner with customers to Simplify the Journey™ of oncology drug development, with a shared goal of helping patients receive life-saving treatments. Pharmaceutical pipelines are highly focused on oncology therapies, and these molecules need to be brought to market in varying packaging and delivery formats based on the needs of the molecule, the patients, and the delivery requirements. More than 70 oncology products are expected to launch in the next five years, all with unique needs!
West has supported the journey of many oncology drugs, including Amgen's IMLYGIC™ (talimogene laherparepvec) for the treatment of melanoma, which utilizes West's high-quality vial packaging system. Many cancer medications are already approved for use with West's needle-free reconstitution systems, such as the Vial Adapter and the MixJect® Reconstitution System. Our Vial Adapters ensure perfect placement of the spike, which reduces coring and fragmentation associated with multi-dose rubber stoppers. They also reduce exposure to needlestick injuries of potentially cytotoxic materials, enable multiple drug withdrawals, and reduce the need for overfill. The MixJect reconstitution and delivery system supports quick and safe vial-to-PFS transfer of cancer medicines, enabling the safe, rapid, and easy reconstitution of lyophilized drugs. Upon reconstitution, the drug is available for immediate injection with a pre-attached needle.
We are all working to make an impact in the search for effective cancer treatments, so it's vital that we can provide valuable solutions to our oncology customers, taking into account the specific needs of their drugs. Our team members are very proud to work for a company that helps its customers make an impact in the lives of cancer patients every day.
Please click here to learn more about how West helps customers navigate the challenges of oncology drug development.
Simplify the Journey™ is a trademark of West Pharmaceutical Services, Inc. in the United States and other jurisdictions.
MixJect® is a registered trademark of West Pharma. Services IL, Ltd., a subsidiary of West Pharmaceutical Services, Inc.