Fran DeGrazio
West Chief Scientific Officer
Effective Change Management through ICH Q12
Are you challenged with managing change as it relates to a drug substance, drug product or drug/device combination product? You are not alone!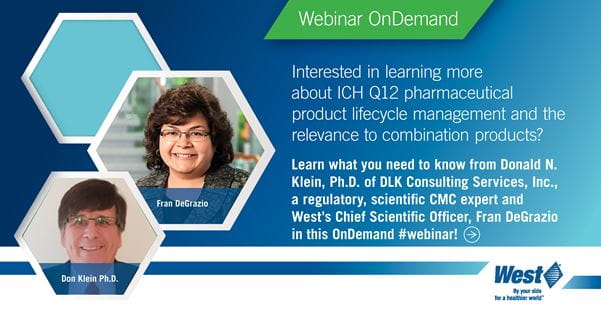 On December 3, 2020, West hosted a webinar that addressed this challenge by providing an overview of the ICH (International Council for Harmonization) Q12 guidance: Q12 Technical and Regulatory Considerations for Pharmaceutical Product Lifecycle Management. Speakers were:
Fran DeGrazio – West Chief Scientific Officer
Donald L. Klein – DLK Consulting Services
The webinar polled the attendees with the question: What is the status of implementing lifecycle management for your new products as outlined in ICH Q12? The answers varied: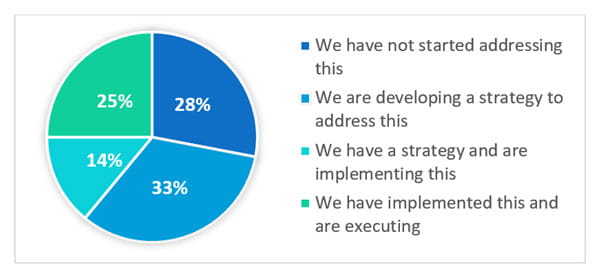 Clearly, the challenge of lifecycle management is a risk across the industry. Even though this is a regulatory expectation, the industry is struggling with how to address the issue.
The ICH Q12 guidance provides tools that help to facilitate both change and lifecycle management. The webinar provided a detailed example of how to utilize these tools. At its heart is leveraging the Quality by Design (QbD) concept in development. The greater the product and process understanding, the more effectively changes can be managed.
International guidelines such as ICH Q12 are being reinforced by the FDA and other regulatory agencies to encourage continuous improvement and accelerate innovation in the industry. For additional information you can access the full webinar OnDemand by clicking here.