David Maier
VP and General Manager, Generics
The Power of Shared Knowledge: West Generics Virtual Panel Event Outlines Key Drivers and Best Practices in a Growing Market
The West Generics team recently hosted a virtual panel event featuring experts from pharmaceutical, supply chain and consulting backgrounds to discuss the trends, pressure points and best practices around generics with a goal of shared understanding around a growing market.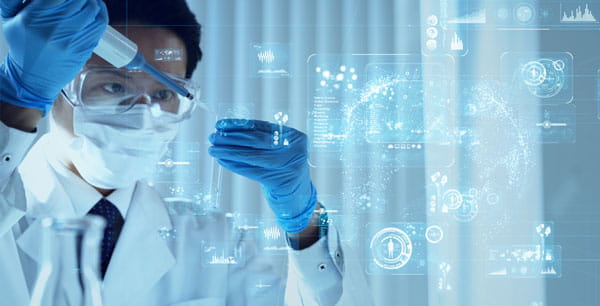 Generics and biosimilars occupy a growing space with market value estimated at 5 billion dollars by 2024. Key markets are the US and China, driven by demographics marked by an aging population. Vaccines (pre-COVID) have generally been steady, predictable markets. While pediatric vaccines are low-growth, low-price markets, new or differentiated vaccines can command higher prices and profitability.
Four Key Drivers:
To Copy or Improve: The dilemma faced today is to balance the ongoing pressure on reimbursed pricing and profitability with some attractive opportunities for growth and "differentiation beyond the molecule." The strategic choice is "copy" or "improve." Copy is lowest cost, lowest risk approach, but can result in lowest possible pricing. Improve can be a riskier strategy, but if customers can get reimbursed more favorably, they can carve out a more profitable niche.
Price vs Value & Supply Chain Reliability: Recent market events – e.g., single-site manufacturing failures for some generics injectables over the past years, and 2020 COVID-driven interruptions in global supply chains – have made both generics companies and national healthcare systems, including reimbursement agencies, put a greater emphasis on overall value beyond merely lowest price.
Supply chain reliability, sustainability, flexibility, and redundancy are currently top-of-mind when considering value. Now is a good time to demonstrate Value and Total Cost of Ownership (TCO). How durable customers' and payers' interest in generics/vaccines value (vs just low price) remains to be seen in the coming years.
Home healthcare & Tele-health: Panelists came to a general consensus that administration of medicines, including injectables, will continue to shift from in-clinic to in-home settings. Tele-health and other remote delivery of healthcare also are expected to continue to grow. COVID is accelerating these trends.
Speed and volume of this shift may be constrained by at least two factors: (1) limited availability of qualified home healthcare nurses and workers; and (2) reimbursement system incentives to keep care in clinics.
Generics Resourcing vs Pharma/Biotech: Generics companies usually have fewer internal resources than branded pharma & biotech in supply chain, regulatory, market access, technical expertise, etc. – across the board. But regulatory/quality expectations are the same. Generics companies' understanding of their own outbound value chain between company and patient is often superficial. Generics & vaccines internal alignment between Commercial & Operations can be suboptimal.
The panelists were aligned on the value and the promise of Generics. Their key takeaways: partnerships matter, innovation is still a driver, ensuring reliable supply is paramount and companies must protect their core business to fuel innovation for more high-risk projects.