Abbey Hisler
Director, Strategic Marketing, Biologics
Biosimilars Market Survey Brings Insight to Most Important Containment and Support Service Needs
Biosimilar development and approvals have been accelerated over the last several years. The rapid uptake in this category is due in large part to clarity on regulatory pathways that demonstrate interchangeability with the reference product and key patent expiry over the next decade. By 2025 injectable biosimilars are projected to comprise almost 50% of the accessible biologics market1. West recently conducted a survey of biosimilar companies to better understand their top needs for packaging and support services during drug development.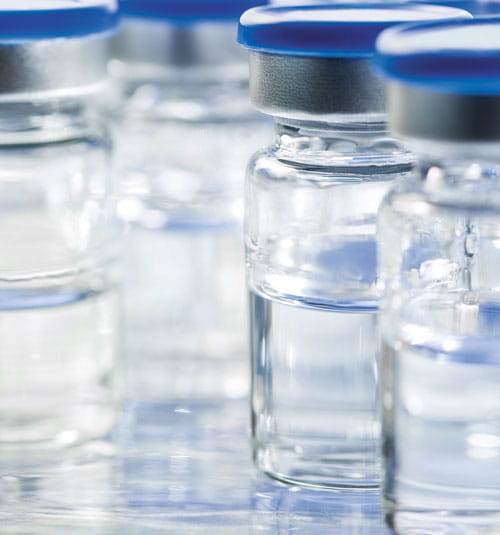 Here are some of the key takeaways from the survey:
Biosimilar companies highly valued a single supplier containment offering (i.e. vial, stopper and seal all supplied from 1 supplier)
Low particulate and lead time for product delivery were the most important attributes when selecting an elastomeric component.
Biosimilar companies were interested in using a gamma sterilized seal for their drug product.
On average, respondents outsource 4 support services during biosimilar development.
Survey participants identified stability, compatibility, and Container Closure Integrity as the most frequent analytical laboratory services they outsource.
Biosimilar respondents identified speed to market and lack of internal resources as the top two reasons for outsourcing services.
The top two packaging needs of a biosimilar company are single supplier and low particulate specification. West can offer both of these. West works with many biosimilar companies seeking packaging recommendations, and can support your development with both containment and services offerings, de-risking your development and allowing you to maximize your time and resources to help get your drug to market quickly and safely.
West's Ready Pack® system is a complete vial containment system that addresses the top needs of biosimilar companies. Components are supplied ready-to-use, pre-tested and proven to maintain container closure integrity, reducing the need for further processing at your site and providing assurance that the components are compatible as an integrated system. West's Ready Pack system includes NovaPure® stoppers with tight visible particulate specification, high quality Flip-Off® CCS seals and Schott's adaptiQ® glass vials. All components can be purchased in West's online store, 24 hours a day. This convenience of ordering from one supplier, when it suits you, goes a long way to meeting customer expectations."
The West team understands the unique challenges of biosimilar development and can assist customers with a variety of solutions, designed to help move products to market faster and more efficiently.
It is vitally important for the unique needs of a company developing a biosimilar drug to have solutions available, because developing a biosimilar is as complex as developing a biologic drug, if not more so. As more biosimilars are approved and enter the market, they will continue to grow in importance, bringing greater access to affordable treatment options. A critical success factor for the least risky journey to market relates to the choice of partners along the way. By choosing a partner, such as West, who understands what you need and when you need it will position you to mitigate known risks as early as possible, thereby minimizing risk downstream.
This survey helped confirm to us that we understand the specific needs of a company developing a biosimilar and we are here to help get your treatment to patients faster and more efficiently.
Learn more about the Ready Pack system and West Services here. Please contact our Technical Customer Service team for additional information and if you have any questions.
Ready Pack, NovaPure, and Flip-Off are trademarks and registered trademarks of West Pharmaceutical Services, Inc., in the United States and other jurisdictions. adaptiQ is a registered trademark of Schott AG.