Gillian Power
Specialist, Global Communications
Devastating Floods in Germany
In July, the western states of Rhineland-Palatinate and North Rhine-Westphalia in Germany experienced devastating floods caused by days of extreme rainfall. Our Eschweiler and Stolberg production sites and Kiefernweg Campus were not directly impacted; however, the communities were heavily affected. While we are thankful that none of our team members were injured, we empathize with many of them who are dealing with damage to their homes and personal property, as well as trauma caused by such a devastating event.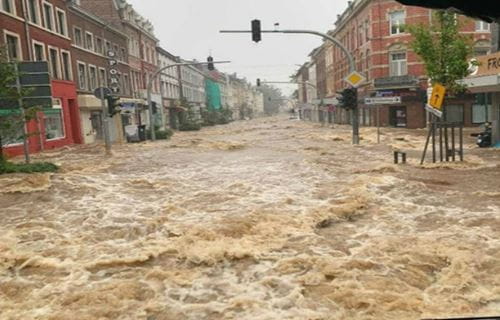 There is huge solidarity amongst the people who live and work in the area. Every hand is needed to help with clean-up activities organized in the area. West team members were eager to support the efforts, and many of them have given their time to help colleagues with personal property damages and the wider community by cleaning up homes and public spaces such as playgrounds for children.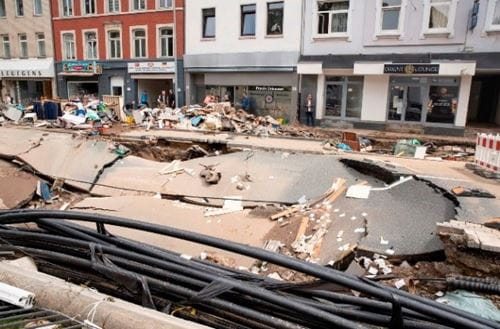 West has provided the following financial support for our team members and their local communities:
The West Employee Emergency Fund is available to provide financial assistance for team members who have been directly impacted.

€25,000 to support German Red Cross - Deutsches Rotes Kreuz (DRK). The German Red Cross is critical in emergency relief, offers people community support, stands by the poor and needy and oversees international humanitarian law – in Germany and around the world. DRK is providing support with more than 3,500 volunteers on duty in North Rhine-Westphalia and Rhineland-Palatinate areas helping with medical services, care accommodation and food.
€10,000 to support Malteser. Malteser is supporting the fire brigade and police in their work in the flood disaster areas. They are also helping with evacuation and medical care for injured and sick people. In addition, they set up emergency shelters for evacuees and are providing both emergency services and food and drink to those affected. They are also supporting those who have suffered major damage in rebuilding and providing psychosocial support.
Our One West Team commitment to putting people first is a defining feature of West. This was evidenced by our team members' drive and resolution to assist their colleagues and the local community at such a challenging time for everyone in the area.