Eecho Wang
Senior Specialist, Communications, Asia Pacific
West Received Recognition for Bioprocessing Fill-Finish Excellence across the Asia Pacific Region
We are excited to share that West has been recognized for "Best Bioprocessing Supplier: Fill-Finish" at the Asia-Pacific Bioprocessing Excellence Awards 2022, the India Biologics and Vaccines Outstanding Industry Awards 2022, and the Korea Bioprocessing Excellence Awards 2022.

As biopharma and biotech companies are developing more complex drug products, biomanufacturing excellence is essential to meet the increasing demands across the Asia Pacific region. Advanced containment solutions in combination with novel fill-finish processing is a critical area for ensuring product quality and manufacturability. With the COVID-19 pandemic, the biologics fill-finish industry has been a focus with the development of multiple innovations, strategies, and best practices.
As a trusted partner to the world's top pharmaceutical and biotechnology companies—working by their side to improve patient health, West has rich experiences, expertise and brand heritage in advanced containment and delivery solutions. Recently, West earned industry recognition across the Asia Pacific region for biomanufacturing excellence three times.
The Asia-Pacific Bioprocessing Excellence Awards 2022 gives recognition to bioprocessing technology organizations that promote biomanufacturing excellence and feature the latest advancements in technology and best practices in manufacturing. This was the second time West was awarded this in recognition of our biomanufacturing excellence at superior quality and integrated solutions among the judging panel and over 1,000 votes from the public and bioprocessing communities.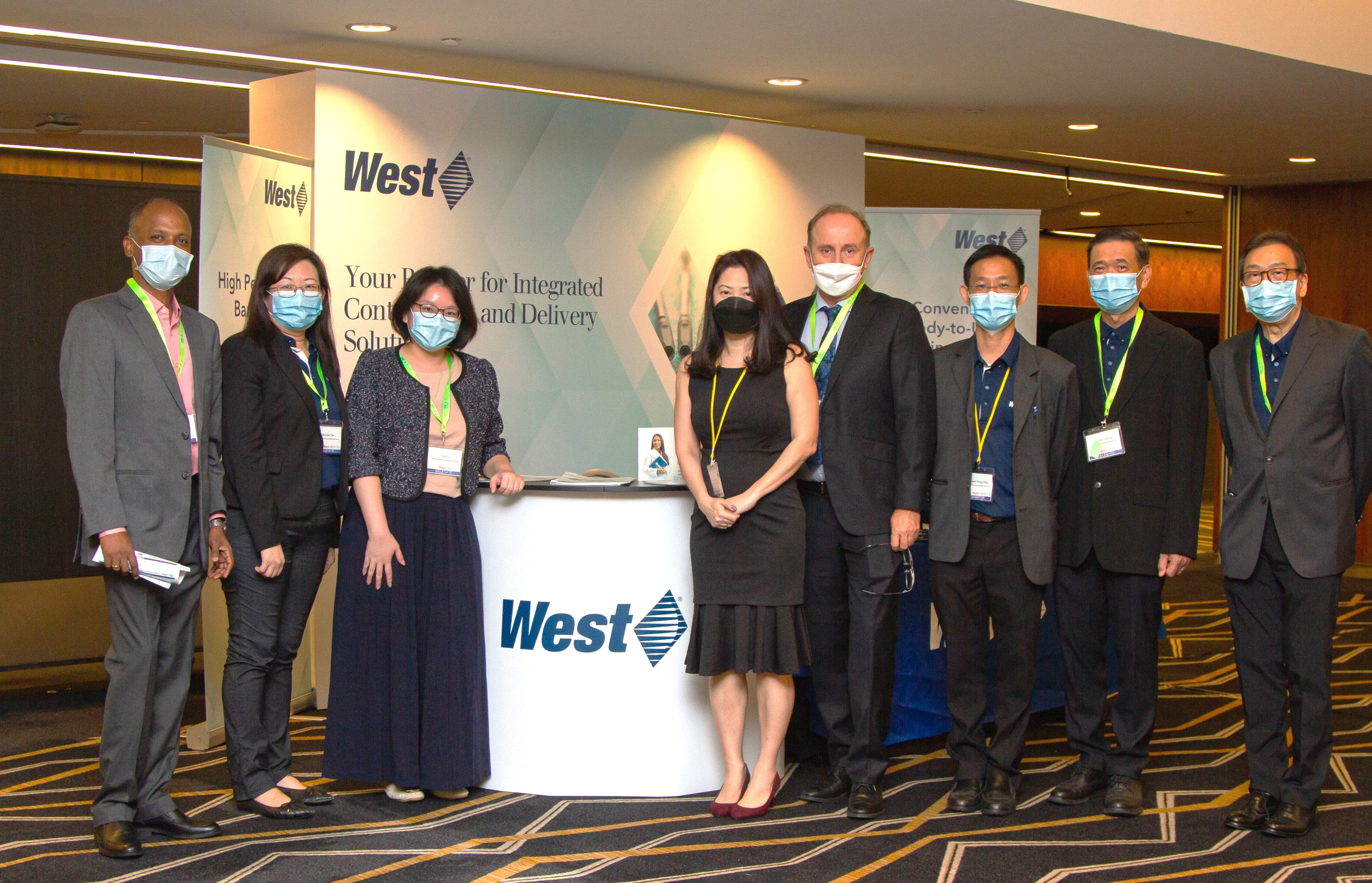 The award ceremony was held in conjunction with the 9th Biologics Manufacturing Asia, which offered a hybrid platform to further highlight the achievements of exceptional bioprocessing and biomanufacturing companies and promote knowledge sharing and collaboration. West not only showcased our innovative and high-quality products, services and solutions, but also our technical expertise and insights that made a remarkable impression in the industry.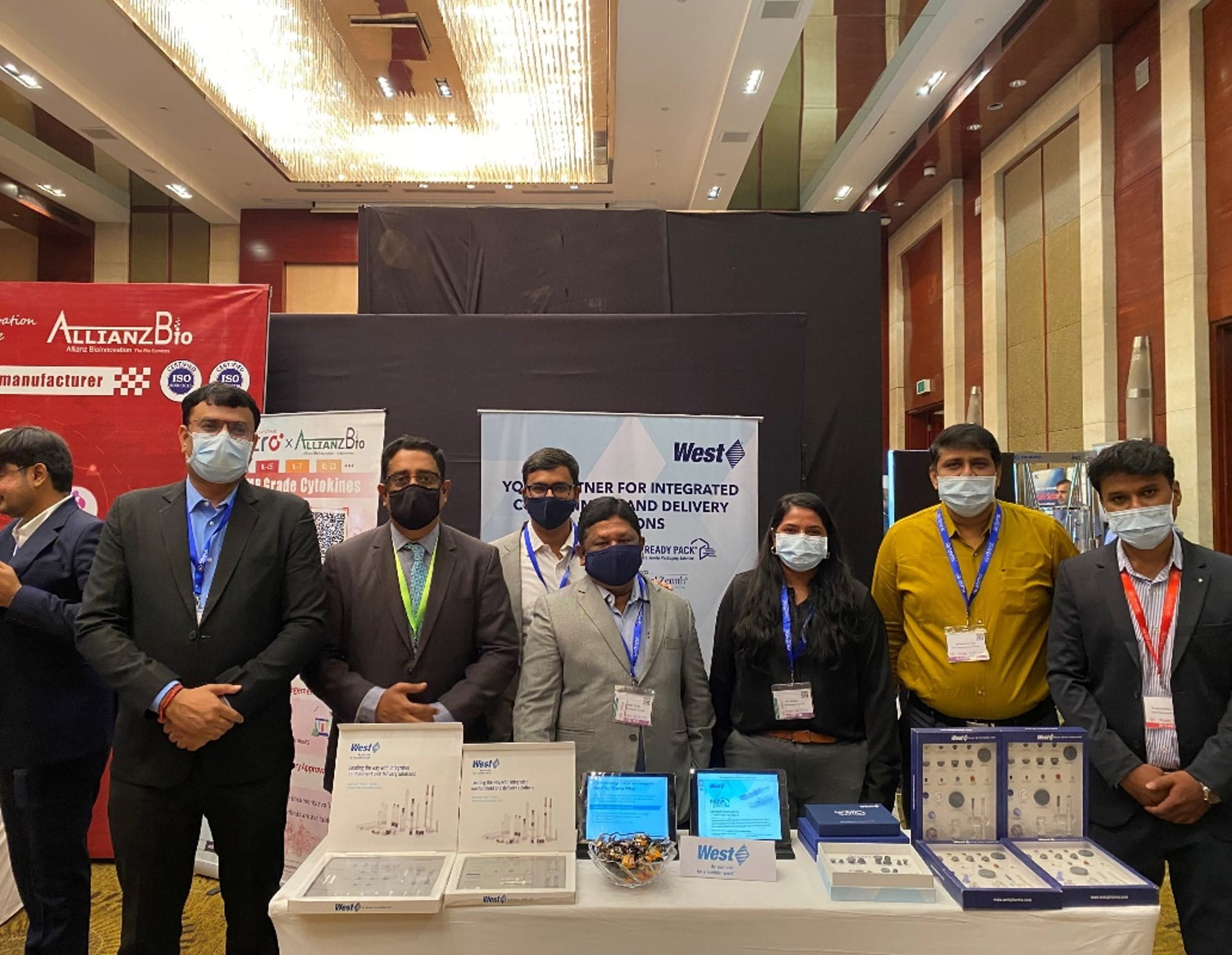 The India Biologics and Vaccines Outstanding Industry Awards 2022 celebrates the outstanding achievements of biopharmaceutical organizations, supply chain experts, and the newest technology solutions deployed in the market for the development and distribution of vaccines. The awards applaud extraordinary leaders & trendsetters of today and inspire innovators of tomorrow. West stood out among the nine nominees for our technology and high-quality products, services, and solutions that have helped to bring vaccines and therapeutics to patients at a higher level of efficacy, quality, and safety. The award ceremony ran in conjunction with the Vaccines World Summit 2022 in Pune, India with more than 450 representatives from top biologic companies, vaccine manufacturers, governmental organizations, regulators, etc. We received overwhelming interest and feedback with our presence and thought leadership.
The Korea Bioprocessing Excellence Awards 2022 with exceptional bioprocessing technologies on fill-finish that meet the blooming trend of streamlining operations, West was one out of five nominees recognized as the grand winner for the Best Bioprocessing Supplier Award: Fill-Finish. This is the third time that we have received the award, which further emphasizes our continuous excellence in biomanufacturing.
The award ceremony was held in conjunction with the Biologics Manufacturing Korea conference, the bioprocessing-focused, knowledge-sharing conference where regional latest manufacturing technologies and know-how were exchanged.

"We are honored to receive these recognitions," said Stewart Campbell, Vice President & General Manager, Asia Pacific & South America Region. "These are a true testament to customers' trust and West's nearly a century of experience and reputation on containment and delivery of life-saving and life-enhancing medicines. We will continue our efforts in helping our customers address their challenges and remain committed to improving patients' lives and creating a healthier world."
The fill-finish landscape continues to evolve and many drug developers are challenged to find fill-finish options for the broad packaging and containment systems available on the market. At West, we are uniquely positioned to help Simplify the Journey™ for our customers from concept to commercialization through our Integrated Solutions program. Partnering with us, you receive the flexibility, quality, speed and expertise needed, with fill-finish support services from early development through small-scale commercialization. West is by your side to navigate through packaging challenges and work with you to find solutions for your specific needs. Visit our Fill-finish Support Services page to know more about our capabilities and how we can partner with you.
Simplify the Journey™ is a trademark of West Pharmaceutical Services, Inc. in the United States and other jurisdictions.