Caitlin Joran
Specialist, Global Communications
By Your Side for a Healthier World™ No Matter How Small the Patient
At West, we pride ourselves for our passion for our customers. We work hard to be by the side of their journey to ultimately create a healthier world. Our customers, both big and small, work every day to help patients with various diseases, syndromes, and conditions live a better life. We consider the success of our customers to be our success as well.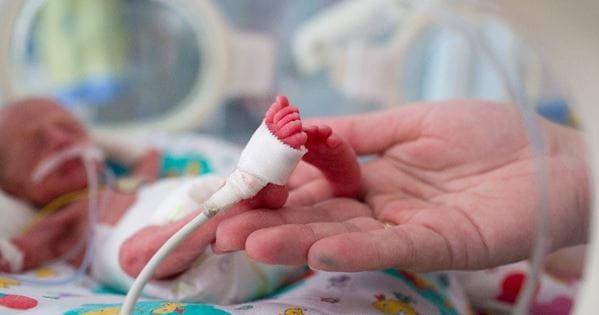 Neonatal Respiratory Distress Syndrome (RDS) is a syndrome that affects newborns when their lungs are not fully developed.1 It is caused by the baby not having enough surfactant in the lungs, which usually is developed around 26 weeks of pregnancy.1 Surfactant coats the inside of lungs, which helps to keep the lungs open so that breathing can occur.2 Not having enough surfactant can cause the lungs to collapse when the newborn exhales, making it challenging for them to breathe.2 The earlier the baby is born, the more it is likely to have RDS and need oxygen and breathing support.1 In some cases, full-term newborns can develop RDS due to genetics that affect how their body makes surfactant.2
BLES Biochemicals Inc. is the sole manufacturer of BLES® (bovine lipid extract surfactant suspension), a pulmonary surfactant for use in the treatment of premature infants suffering from Neonatal Respiratory Distress Syndrome.3 Earlier this year, BLES Biochemicals was set to run out of stoppers that would result in a work stoppage and shortage of this life-saving medication. Our demand-planning team was able to work with BLES Biochemicals and found a way to provide enough product to make it to their next shipment. We are proud to work with our customers who share the same values, and hear the outcome from patients, all of which is so rewarding.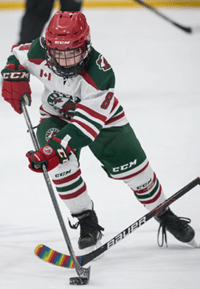 Aislynn, a baby girl born at 27 weeks with neonatal respiratory distress syndrome, was given a dose of BLES® within the first few hours of life. Although Aislynn was born almost 13 weeks early, and was still in the NICU at almost 3 months old, she is now in 4th grade living a happy and healthy life. She enjoys sports, especially playing hockey and soccer, reading books, and writing stories.
"My husband and I believe Aislynn is a miracle; to have had such a rough start to life and no long-term sequalae is truly astonishing! We are eternally grateful to the staff at LHSC for saving our daughter and to the staff at BLES Biochemicals Inc. for manufacturing this life-saving drug." - Tracey, a BLES Biochemicals employee.
To read Aislynn's full story, click here.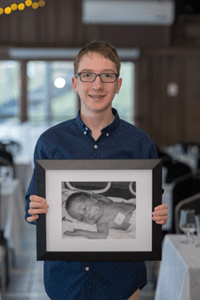 Lane was born at 29 weeks and was very sick. The doctors never did find a reason why his mother went into labor so early. At the time of his birth, he was placed on a ventilator, was administered BLES® for RDS, had a feeding tube, used an Aladdin CPAP, and needed photo therapy. For the first 5 days of his life, his parents were not allowed to hold him. As a small child, he had reactive asthma, but by the age of 6 he outgrew it. He has no lasting effects from being premature. He is a smart 18-year-old with a great sense of humor. Lane is also the first person to work at BLES Biochemicals that received BLES® as an infant.
"I still am very grateful for the excellent care he received. Our outcome could have been very different had he not received drugs like BLES® and had the right people to care for him. I am amazed when I look at him and think of how tiny and frail he was compared to the man he is becoming. He is now taller than me and growing every day it seems. We have so much to be grateful for." – Cheryl, a BLES Biochemicals' employee
To read more about Lane's story, click here.
BLES® helped children like Aislynn and Lane recover from RDS and allowed them to develop into healthy children with no lasting effects from their early births. We are proud to partner with companies like BLES Biochemicals Inc., who make an impact in providing patients with a chance to live healthier lives. For more information on how we can help provide you with packaging solutions, contact a technical customer service representative today.
By Your Side for a Healthier World™ is a trademark of West Pharmaceutical Services, Inc. in the United States and other jurisdictions.
BLES® is a trademark of BLES Biochemicals Inc. All other trademarks appearing in this post are the property of their respective owners.
Sources: