Mary Tan
Specialist, Scientific Affairs
Functional Performance of Stoppers to Support Multipuncture Use
In recent years, there has been an increase in the use of multi-dose vials. First, multi-dose vials can create efficiency and reduce packaging waste when vaccines are administered to large populations. For example, both the Pfizer-BioNTech and Moderna COVID-19 vaccines provide multiple doses per vial to maximize the number of people vaccinated as quickly as possible. Secondly, multi-dose vials enable dosing flexibility to a diverse group of patients with different dosages dependent on patient age/weight. This also applies to the animal health sector to accommodate the large diversity across different species, dosage differences, and use of various needle gauge sizes.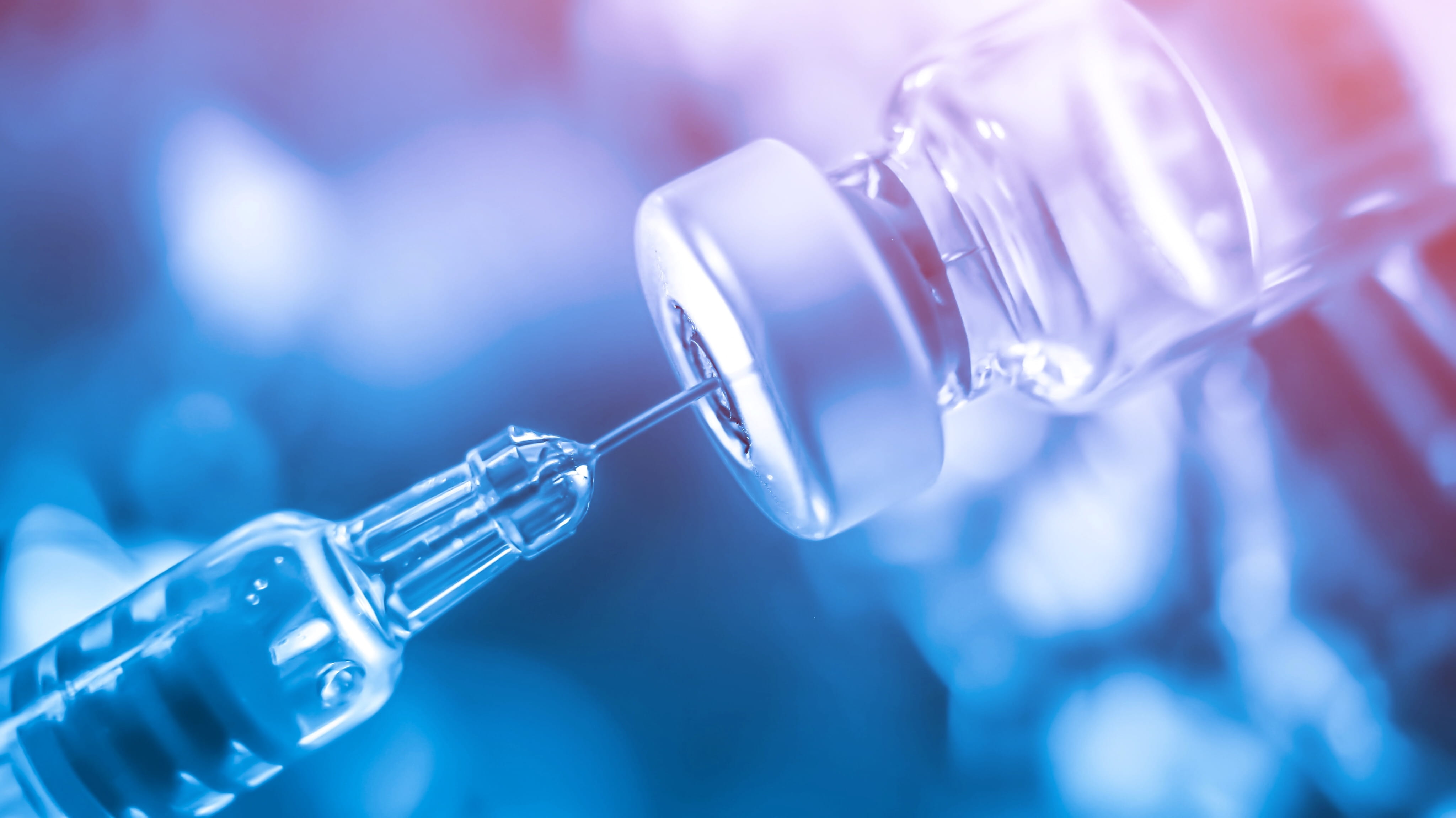 Concerns With Using Multi-Dose Vials
In some markets, multi-dose containers may be preferred over single-dose containers because of convenience, low cost, ease of transport, and waste reduction. However, with a multi-dose vial application, there is risk of fragmentation and re-sealability since the vials are accessed multiple times. Therefore, it is crucial that the stoppers used in multi-dose vials can withstand the functional requirements of their intended preparation and administration application.
Compendial Changes: USP <381> vs USP<382>
The guidance on functional performance has been published in USP chapter <381> Elastomeric Closures for Injections and EP 3.2.9 and JP 7.03. This chapter requires suppliers to prove elastomer compliance using protocols specifying uniform parameters for all drugs, e.g., needle gauge and number of punctures. With the implementation of the new USP chapter <382> Elastomeric Component Functional Suitability in Parenteral Product Packaging/Delivery Systems in 2025, a drug manufacturer must prove the container closure system compliance with fitness-for-intended-use testing which requires testing according to each individual drug's recommended preparation and administration parameters.
This new USP chapter addresses fitness-for-intended-use functionality requirements for packages and delivery systems– vials, bottles, needle-based injection systems, blow-fill sealed containers, dental cartridges, pen injectors and plastic containers for intravenous use.
In addition, USP chapter <382> shifts compliance to drug manufacturers and focuses on finished components and patient safety when the drug is prepared and administered as intended.
Modification of Test Methods:
Fragmentation and Self-Sealing Capacity
The new functionality tests are more specific to the final drug product, and if there is no specific preparation and administration guidance for a drug, a set of default parameters must be employed. At the outset, elastomers are to be tested as close to their final format as possible, not autoclaved in water. Additionally, both fragmentation and self-sealing capacity must be performed with needle gauges that correspond to a drug's fitness-for-intended use – a default needle gauge and number of punctures is only utilized in the absence of drug preparation and administration guidance. For example, the designated needle used for a particular drug may be an 18-gauge needle under USP chapter <382> instead of the 21-gauge needle default requirement in USP chapter <381>.
For self-sealing capacity, the sample size has been increased from 10 to 30 samples per test going from USP <381> to <382>. This provides greater confidence of the packaging system performance and minimizes the risk of product failure during commercial use.
When testing fragmentation under USP <382>, the number of punctures per stopper must match that of the intended product for the test method but not less than four punctures per stopper as a default in the case of multi-puncture application. The new methodology increases the accuracy of results as particles >150 um are identified and counted by microscope in accordance with Method 2 of USP <788> Particulate Matter in Injections. In USP <381> particles > 50 um were counted via the naked eye and only examined microscopically in case of doubt or dispute. As for the acceptance criteria, both USP chapters specified no more than 5 fragments across 12 vials.
Overall, the test methods described in USP <382> increase confidence in the functional assessment of elastomeric components with a holistic evaluation of the respective delivery system based on intended application and with greater rigor in data collection and assessment. USP <381> suggests a more component-centric approach.
Reducing the Risk of Occurrence of Fragmentation
Certainly, there are strategies to overcome the fragmentation and self-sealing issues associated with multipuncture application. For example, it has been proven that the puncturing technique can affect coring and fragmentation, i.e., angle and speed of puncture.2,3 The needle is inserted at a certain angle on the surface of the stopper with the opening of the needle tip facing up, while applying a small pressure. This angle is then increased as the needle enters the vial. The needle is to be positioned at a 90-degree angle as the needle bevel punctures through the stopper.
Multi-dose vials typically contain antimicrobial preservatives to prevent bacterial contamination and are stored in a dedicated clean medication preparation area to maintain sterility. For such measures to be effective, healthcare personnel need to follow safe injection practices and aseptic handling procedures.
Some aseptic techniques when handling multi-dose vials include4
Proper hand hygiene, wearing appropriate personal protective equipment
Cleaning the surface of the rubber stopper with alcohol prior to piercing
Using sterile or new needle/syringe for each puncture
West as a Scientific Destination
Information and data obtained from these new testing methodologies will aid in the selection of proper components suitable for each application, regardless of single or multi-dose use. West is pursuing characterization of our key elastomer formulations and designs according to the new USP <382> methodology to cover a broad range of drug applications. West is equipped with the appropriate experience, knowledge, and facilities to perform customer evaluations according to the standards cited and offers testing through its Integrated Solution platform.
For more information in this area check out our technical report, Multi-Puncture Functionality of 4040/40 Gray Lyophilization Stoppers and Spike Retention* in our Knowledge Center. To speak to a West representative please contact us.
*requires Knowledge Center registration to access
References
National Centre for Immunisation Research and Surveillance, COVID-19 vaccines: Frequently asked questions, 27 November 2020; [assessed 2021 Sep 21]. https://www.ncirs.org.au/sites/default/files/2020-11/COVID-19%20VACCINE%20FAQs_27%20November%202020_0.pdf
Toshinari Asakura Hiroaki Seino, Seishiro Nozaki and Ryuzo Abe. "Occurrence of Coring in Insulin Vials and Possibility of Rubber Piece Contamination by Self-Injection." YAKUGAKU ZASSHI 121. 6 (2001): 459-463. Japan Science and Technology Information Aggregator, Electronic (J-STAGE). Web. 31 Aug. 2015.
Boo Jia Min. "Coring and Fragmentation of Elastomeric Closures." 41-44. Pharma Bio World, Feb 2016.
Centers for Disease Control and Prevention, Single-Dose or Multi-Dose, [assessed 2021 Oct 12]. https://www.cdc.gov/injectionsafety/PDF/Injection-Safety-For-Healthcare-P.pdf