Betse Humphrey
Director, Employee Engagement Global Communications
Investing in your employees isn't enough; creating opportunities is what counts
It's a brave new world for employers. These days, people want more from their employer than a steady job and a paycheck. Today's employees yearn to connect with a company that aligns with their values, provides a clear and direct strategy, and gives purpose to their work.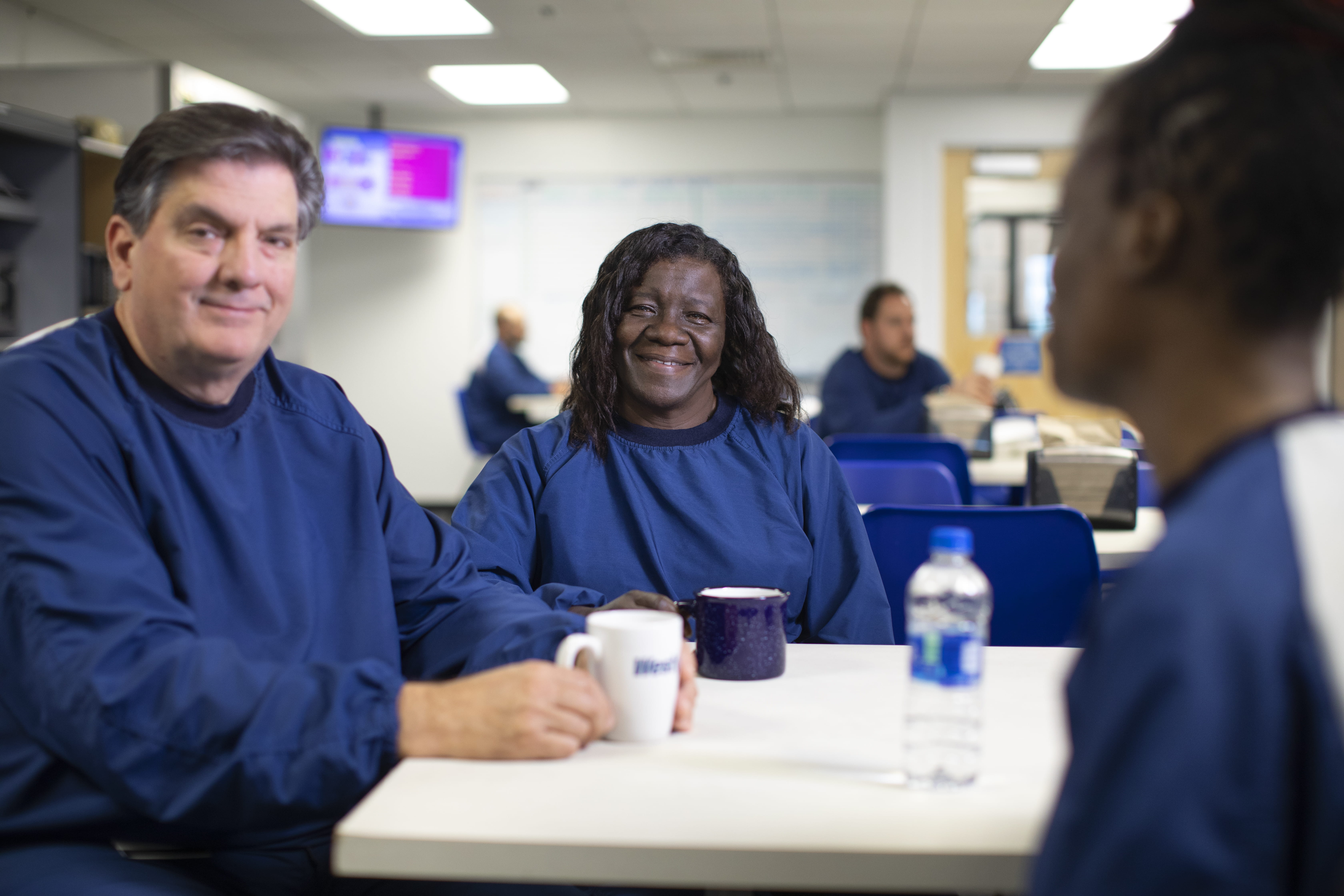 Investing in our team members
Over the past two years, the landscape has shifted for candidates looking for a new career. Workers searching for a place to land want a company that shares their values and philosophy. They want to be immersed in a culture that cares for and nurtures their mental and physical wellbeing and to interact with and learn from a collaborative team. Most importantly, they want their work to contribute to the success of the company and to be recognized, valued, and rewarded for that work. The bottom line? Today's workforce wants it all. And the companies that turn their focus inward and give team members the enhanced employee experience they're looking for, win. Those companies attract and retain the most talented, motivated team members. It's that simple.
At West, we are taking a deep dive to examine the culture of the organization and find ways to improve our employees' experience. We invest in our team members to create a culture of learning, growing and engagement. The availability of meaningful educational and professional development opportunities keep West team members actively engaged. Success in broadening the diversity of the workforce, a focus on employee wellbeing and the introduction of flexible workstyles provides benefits that are reflected in the bottom line.
Supporting career growth through educational and professional development opportunities for team members at all levels is standard practice here at West. Gaining new skillsets, and new mindsets keeps work interesting, improves productivity and gives team members a direct line of sight to the next step in their career. It's one more reason our team members stick around.
According to Maureen Hunter, Sr. Director, Diversity & Inclusion and Employee Experience, West invests in team members by offering professional development opportunities, and then finding opportunities for them to use their newly acquired education and skillset.
As a win-win, highly engaged employees also improve the organization's profit margins. According to a recent Gallup study, teams with high levels of employee engagement have a 21% larger profit margin than disengaged teams. That same study showed a significant improvement in customer relations, retention rates and employee productivity levels improve when employee engagement is high.
Tyler Smith, Maintenance Technician, Jersey Shore, PA
At West, investment in team members starts at the very beginning. Entry level jobs open the door to a what, for those who want it, can be a long, successful, and satisfying career. Tyler Smith, a maintenance technician at West's Jersey Shore, Pa facility, is a perfect example.
Tyler, a 2012 graduate of Jersey Shore Area High School, kicked around in construction a bit before joining West. He started out as a maintenance technician and enjoyed his role but wanted to continue to grow his career. Then he learned about the immersive mechatronics apprenticeship program through Pennsylvania College of Technology's (PCT) Workforce Development department.
Partnerships like the one between West and PCT offer team members like Tyler a chance to move to another level in their career. The apprenticeship program is fairly new to West and Tyler, who specialized in mechatronics, is the first West graduate.
The intensive four-year program kept him busy. "Every minute you're in the program, you're getting trained," Tyler said.
The apprenticeship fit his schedule and matched his learning style. Tyler, who is dyslexic, says he's never done well with sit-down instruction. Instead, he achieves the most success by taking a tactile approach to whatever subject he is trying to master. That's why the apprenticeship program, with its hands-on approach, worked for him.
The program was intensive, but Tyler had plenty of support along the way. West paid him for the time he was in class, even when he attended classes on his days off. Tuition, books and other materials were covered mainly through grants and the balance was covered by West. It was an investment that benefited everyone.
But what good is investment without opportunity? Recent research on employee engagement was revealing. In a 2021 survey by Deloitte on employee engagement, nearly 75% of the respondents believe that developing skills and capabilities is important to the organization's strategy, but only 34% are satisfied with their organization's investment in them. For these workers, learning new skillsets and gaining more experience is not enough - the company has to offer greater opportunities to put the new skills into practice. And, if workers don't value the opportunities they're offered—if those opportunities don't speak to their passion, potential, and purpose, for example—they can and likely will leave.
Tyler's completion of the mechatronics apprenticeship has helped him evolve from a capable production team member into a well-respected and sought-after member of the Jersey Shore maintenance team.
"With his training, Tyler can now teach members of the department different techniques, streamlining the repair process and making the repair permanent," said Ron Long, Manager, Maintenance & Facilities, West Jersey Shore. "He uses what he learned to reinforce and expand the knowledge of those that he works with."
The apprenticeship program also pays off for West. According to researchers at Texas A&M, only 12% of employees leave their job over pay. Instead, respondents cited the company's culture, job satisfaction and daily work/life balance as the main reasons to leave a job. They also found that building a highly engaged team improved retention rate up to 54%.
A better trained team member leads to more productive and safer work environments.
"If ever I were asked to provide a testimonial to the benefits of apprenticeship training, I would only have to point them in Tyler's direction," said Tom Fry, SME Training Specialist, Penn College Apprenticeship Center.
West has become a highly engaged partner in several of Workforce Development's apprenticeship programs and has recently established mechanical programs for sites in Pennsylvania and Arizona. Currently, there are 103 West apprentices in the program with varying focuses of study including CNC Programming of Milling and Turning Centers, Front Line Supervisors, Industrial Electricity (Mechatronics), Injection Molding, Programmable Logic Controllers for Robotics, and Industrial Manufacturing Technicians.
Tyler says he loves the "marriage" between Penn College and West. "It's a great relationship," he said. "West could be a driving force to get more employees trained in apprenticeship programs."
To learn more about West opportunities, visit our careers page.