Jennifer L. Riter , Adam Coblentz
West Pharmaceutical Services
Understanding Essential Performance Requirements (EPRs) and Testing for Combination Products
Regulations and guidance on combination products continue to evolve both domestically and abroad. As the regulatory guidance and expectations around drug-device combination products continues to develop, the topic of Essential Performance Requirements (EPRs) has been applied to drug-device combination products in the United States market. EPRs should be chosen based on a risk-based process and documented to show they are appropriate for the specific combination product application. This includes addressing risk-based scientific and technological considerations of the combination product system. Understanding how to identify EPRs as well as determining the analytical approach and control strategies for EPRs is critical to the development of a combination product. Extractables and leachables analysis of the materials in devices and primary containment systems for combination products is also a key factor and needs to be part of the testing strategy.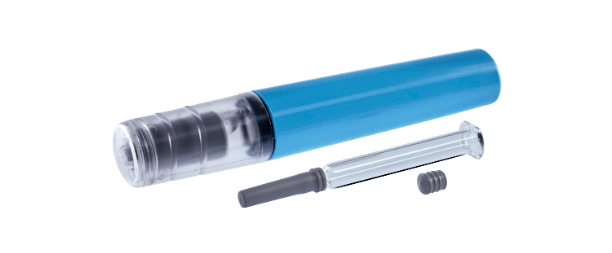 Essential Performance Requirements are critical design input requirements that are essential to the safe and effective operation and use of a combination product. The requirements that are achieved should be at an acceptable level of risk and determined by design specification risk assessment. EPRs are usually a subset of Critical Quality Attributes (CQAs) in Drug Quality by Design (QbD) language. These are normally addressed in stability and then tested upon release once approved.
EPR identification is addressed during risk assessment of the combination product. There are several tools that can be used for risk assessment including but not limited to:
Probabilistic Risk Assessment (PRA)
Failure Modes Effect Analysis (FMEA)
Fault Tree Analysis (FTA)
Hazard and Operability Analysis (HAZOPS)
During the risk assessment, you would identify the risks and develop action plans to clarify EPR risks and you will also develop risk reduction plans and link EPR controls to those plans. Once the EPR controls are identified, you will need to determine your testing strategy for those controls. A good place to start are the appropriate ISO standards and normative references. You can start by mapping the appropriate standards for your product such as ISO 11040 Series for Prefilled Syringes. An example of this mapping is below in Figure 1: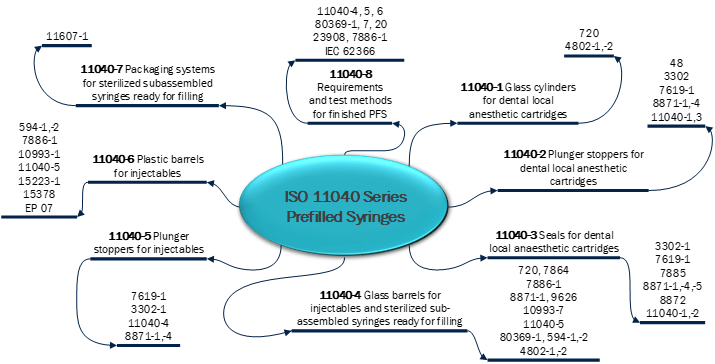 Figure 1
Based on the mapping, you are able to determine the appropriate performance tests to assess the EPRs. In Figure 2 below, these are some common CQA and EPR performance tests for a Prefillable Syringe System: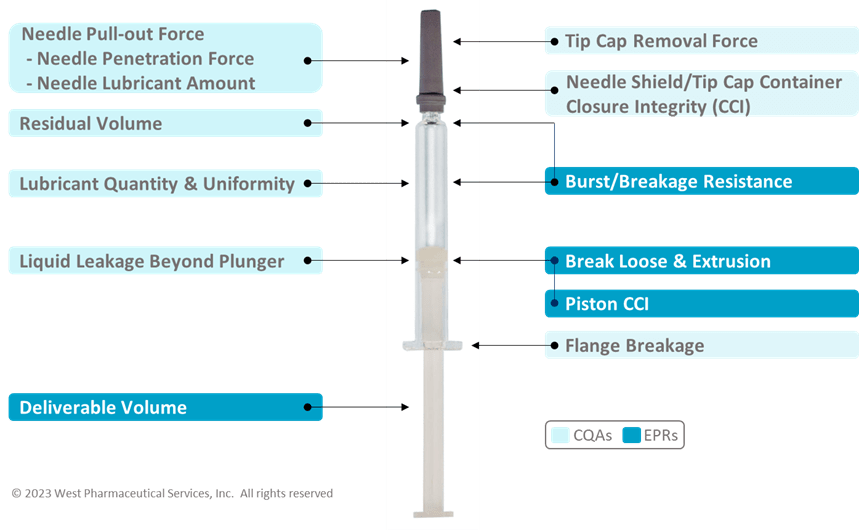 Figure 2
It is anticipated that an EPR Guidance by the FDA will be published by the end of 2023 which will provide further clarification for those manufacturers that are producing combination products.
Another aspect of testing that is important to address for combination products is extractables and leachables. As combination products have become more complex and regulatory requirements have been continuously changing, it is important to understand how to perform extractables and leachables testing for combination products. In combination products, you may have two different approaches that you may need to take depending on the type of product. For example, you may need to test the primary containment system by the USP <1663> Assessment of Extractables Associated with Pharmaceutical Packaging/Delivery Systems, USP <1664> Assessment of Drug Product Leachables Associated with Pharmaceutical Packaging/Delivery Systems and the PQRI Guidance Safety Thresholds and Best Demonstrated Practices for Extractables and Leachables in Parenteral Drug Products (Intravenous, Subcutaneous, and Intramuscular), however, for the device such as the autoinjector, you will want to approach the testing by following ISO 10993 requirements, specifically ISO 10993-1, 17, 18. Figure 3 below outlines both of these approaches: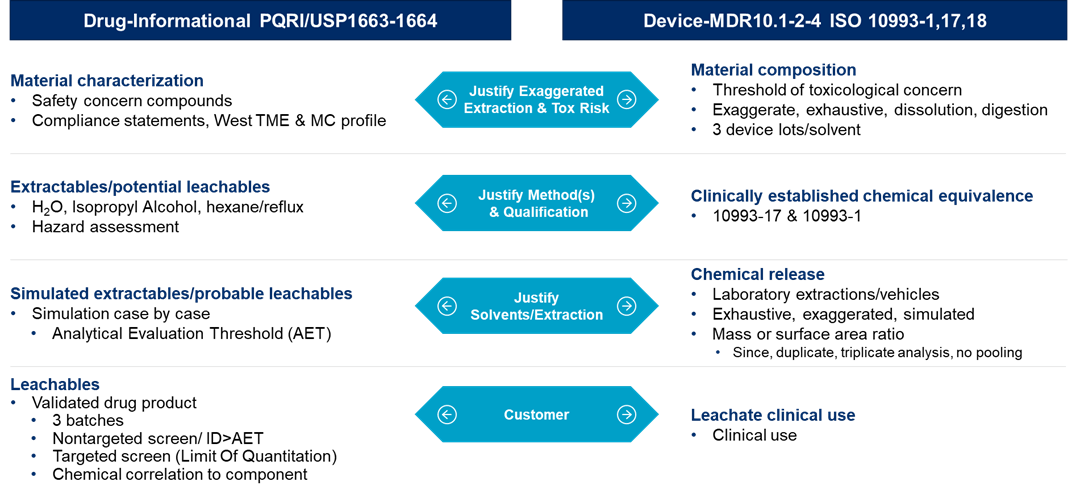 Figure 3
In conclusion, it is important to address these early in combination product development and to have an appropriate testing strategy in place to address EPR identification and testing as well as an appropriate extractables and leachables approach.
Click here to check out our regulatory insights on EPRs.
Learn how West is supporting customers on their combination product journey here.