Catriona Kennedy
Sr. Manager, Global Communications
West Dublin team raises €440,000 for Children's Health Foundation Temple Street
As we are celebrating our 100th anniversary this year, the West Dublin site also celebrates 25 years of successful operations. Children's Health Foundation Temple Street has been a charity partner of West Dublin's 'West without Borders' initiative since 2012, and during that time the Dublin team has raised a staggering €440,000 to fund a range of vital services and cutting-edge equipment that save children's lives every day.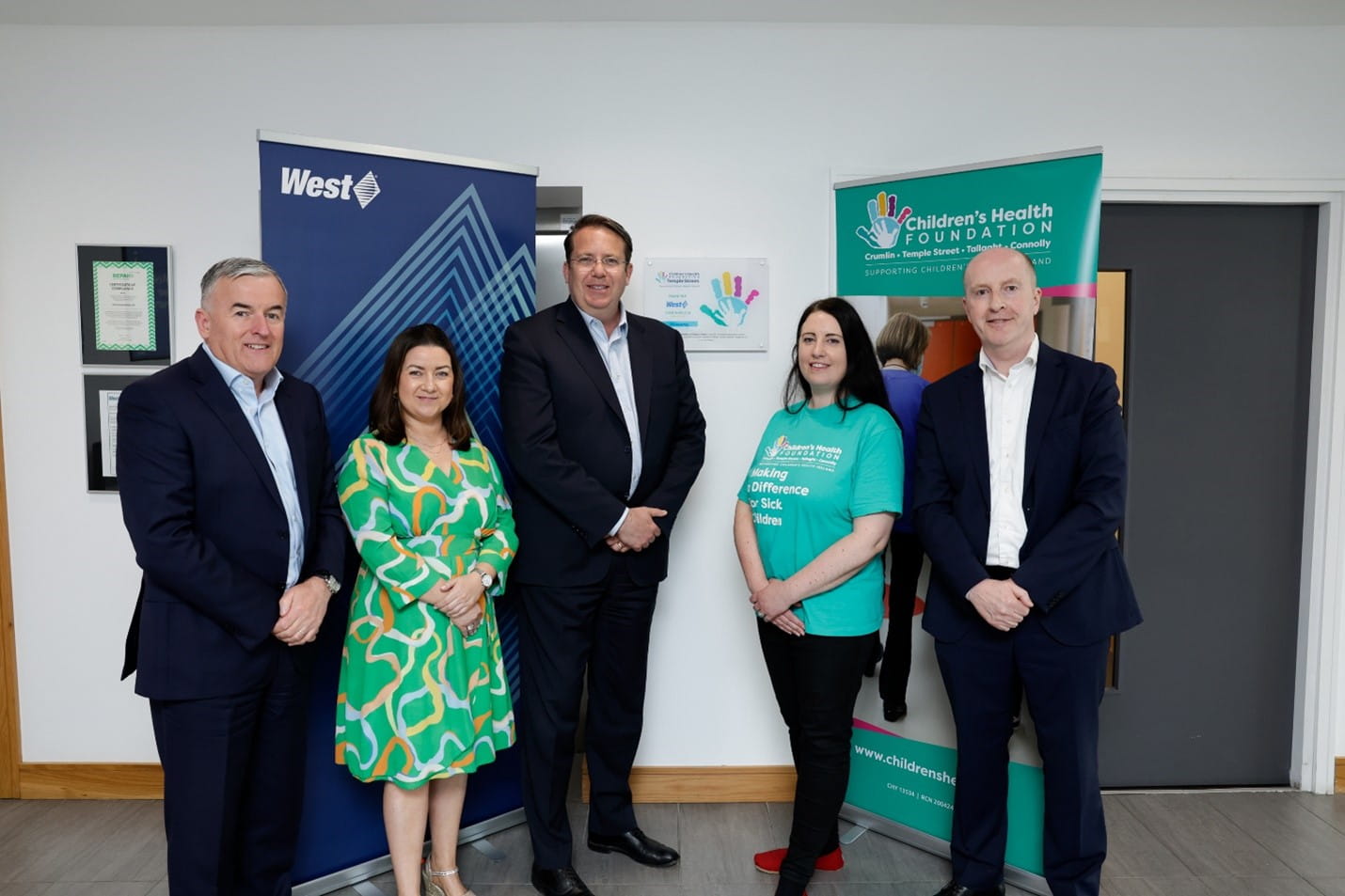 The funds donated have gone towards dialysis machines, patient monitors, a multi-purpose room in the recently opened Renal & Neurology Outpatients unit, and a new 'Cubbie Booth' for the Autism & Intellectual Disability Working Group.
Laura Saunders, Corporate Executive, Children's Health Foundation recently visited the West Dublin site to congratulate West on its 100th anniversary and present the team with a plaque in recognition of their fantastic fundraising efforts for Children's Health Foundation Temple Street.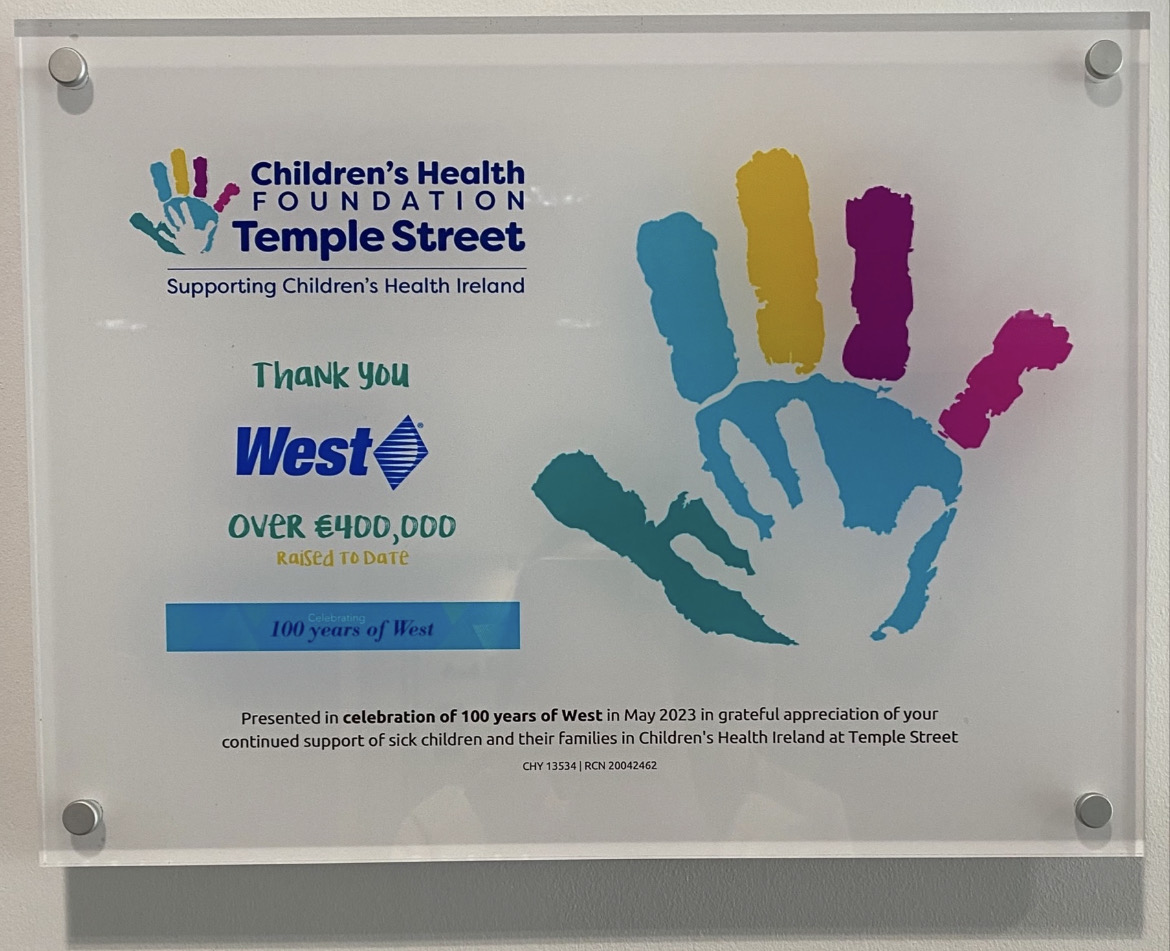 Hugh Kane, Chief Executive, Children's Health Foundation, said: "Congratulations to West on celebrating 100 years. We are so appreciative of the ongoing support we have received from West and their staff. Through its annual 'West without Borders'* charitable fundraising initiative, West employees have clocked up thousands of miles to make miracles happen in Children's Health Ireland at Temple Street. Over the last ten years, they have fundraised and donated over €400,000 and the impact of these incredible donations has been seen across the hospital departments which treat sick children from all over the country. West have contributed towards lifesaving equipment and facilities including dialysis machines, patient monitors and the Renal & Neurology Outpatients Unit, to name but a few. With the continued kindness and generosity of partners like West, we will continue our vital work to support families, friends and patients from across Ireland on every step of their treatment journey – today, tomorrow and in the future."
Eric Green, West Pharmaceutical Services President, Chief Executive Officer, and Chair of the Board of Directors said: "2023 marks a special year for West as we celebrate our 100th anniversary. This is a major milestone, one that few companies ever reach, and this unique anniversary provides the perfect opportunity for our teams around the world to celebrate and honor the vision of our founder, Herman O. West. For a century this vision of improving patients' lives around the world has remained unchanged. Throughout our 100-year history, our team members have generously donated their resources and time to help those in need in the communities where we live and work. It's incredible to see the impact our fundraising has made at Children's Health Foundation Temple Street, which supports thousands of sick children in Ireland. It's all about the passion, time and energy of our team members who want to make a meaningful difference."
At West, we are committed to making a difference in the global communities that our team members and customers live and work in. Throughout our 100-year history we have fostered a culture of giving. Our team members around the world take this responsibility to give back very seriously donating a considerable amount of time and resources each year to ultimately create a healthier world. Learn more about our culture of giving here.