---
1mL Long Daikyo D Sigma® Piston for Glass Syringes
When you need to meet the highest quality expectations.
Daikyo D Sigma® components offer high-quality elastomer components for injectable medicines that are designed to reduce particulate, help mitigate patient safety risks and reduce variability. A new level of innovation excellence, Daikyo D Sigma components combines advanced technologies and a long history of industry expertise.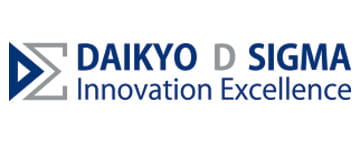 Overview
Particle contamination has become a hotly debated quality issue. As a result, the regulatory burden on particle-free manufacturing (freedom from visible particle contamination) and the absence of foreign particulate matter and chemical or physical impurities has become a challenge for the industry. 
To meet these constantly increasing quality needs, Daikyo has developed Daikyo D Sigma® pistons, a superior quality piston for glass syringes.
Quality
Daikyo D Sigma® components combine several critical quality attributes, starting with the tightest particulate specification in Daikyo portfolio. Daikyo D Sigma high-quality elastomer components combine advanced technology and expertise to provide the tightest particulate specification in the Daikyo portfolio and 100% dimensional verification, which helps reduce variability and mitigate potential risks to patient safety.
Our quality attributes include:
Vision inspected at 0.01mm² particle sizes, tighter AQL, and particle testing performed in accordance to ISO 8871-3 to minimize drug safety risk and enhance patient protection.
Components supplied washed and ready to sterilize (RSV®) or sterile and ready for use (RUV®) to help reduce your manufacturing footprint, streamline processes and outsource risks.
Automated 100% dimensional verification allows for lower variability by minimizing the part to part changeability with consistent and predictable product performance and reliable machinability in fill-finish operations and maintaining proper container closure integrity.
State-of-the-art clean rubber formulation D21-7H Grey with a low level of extractables and volatiles.
Daikyo Flurotec® lamination improves compatibility and minimizes the interaction between the elastomeric closure and the drug.
RB2 Coating technology provides subvisible particle reduction and enhanced machinability.
Packaging Options
Packaging options for the 1 mL Long Daikyo D Sigma® Piston
Rubber formulation D 21-7H Grey – Daikyo Flurotec® + RB2-40

West and the diamond logo and STERILizableBag™ are trademarks of West Pharmaceutical Services, Inc. in the United States and other jurisdictions.
Daikyo D Sigma®, Innovation Excellence logo, Daikyo Flurotec®, RSV®, and RUV® are trademarks or registered trademarks of Daikyo Seiko, Ltd.
From the Blog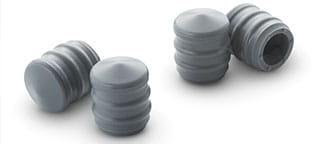 August 21, 2020