quality
Meets Global Compendia
Industry Leading Extractables and Leachables Profile
Functional Performance
speed
Optimized Lead Times

As quick as one week for trial and validation quantities
Consistent lead times for commercial requirements

Global Supply Chain Manufacturing and Distribution Network

North America
Europe
Asia Pacific
simplicity
Single Next Generation Formulation 4031
Stoppers
13 & 20 mm
Serum and Lyo
Westar® RS & RU Certified
Global Availability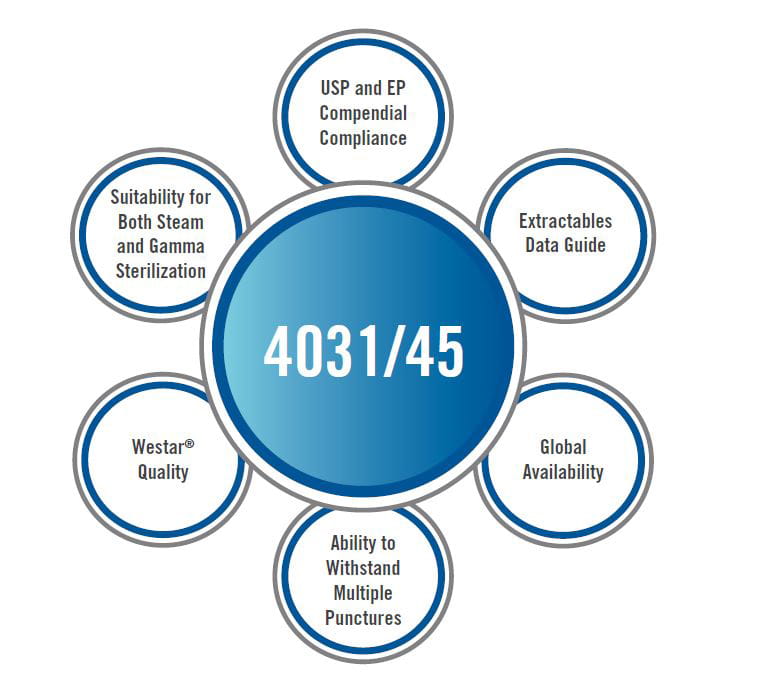 proactive technical support
With strong background information, you can mitigate risk, reduce testing and get to market faster.
The West Extractables Data Guide helps you assess compatibility for drugs coming off patent with actual extractables data specific to 4031/45.
In addition, West Technical Customer Support is monitoring patent expiration to proactively recommend formulation compatibility.