This webinar intends to educate attendees about the best decisions to make in early development which will proactively minimize risk, rather than have you managing risks later in development. Guidelines will be provided on how best to understand individual components as well as the interactions of those components with your oncology drug properties & sensitivities, giving you an increased chance of getting to market quickly.
Key Learning Objectives are :
Understanding and establishing the drug needs (QTPPs) to enable long term packaging solutions to meet the patient's needs.
With regards your packaging, how to gain the technical expertise and knowledge to get you through BLA ensuring you know how your chosen packaging enhances your molecule, rather than detracts from it.
How to use data to ensure compliance to USP<800> and CSTD use in the preparation of vial packed oncology drugs.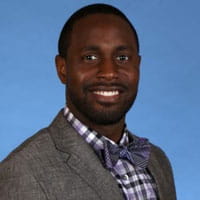 Aaron Chapman
Program Manager, Commercial Technical Development – Oncology & Administration Systems
Aaron holds a B.S. Cum Laude in Biological Sciences, from Tuskegee University and a Ph.D. in Molecular Toxicology from UCLA with a focus on genotoxic susceptibility in pulmonary diseases. He has 6 publications and 2 patents in the fields of oncology, toxicology and immunology. After a post-doctoral fellowship, Aaron worked for 5 years as a health scientist with a consulting firm, he spent the last year with West Analytical Lab Services as a project manager where he handled a complex internal and customer-facing portfolio of studies, and now serves as the program manager for the commercial technology development group where he performs oncology market landscape and develops a market-centered approach to West product portfolio and services. He has broad experience in areas such as in vitro and in vivo bioanalytical methods, human clinical trials, cell culture, and regulatory agency guidelines to name a few.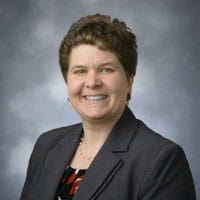 Peggy Frandolig
Technical Knowledge Manager, Scientific Affairs
Peggy Frandolig holds a Bachelor of Sciences in Biology from the University of Pittsburgh at Johnstown and has over 25 years of experience within the pharmaceutical industry. She currently is the Technical Knowledge Manager in Scientific Affairs where she conducts research and manages complex technical data for packaging and delivery systems and their applications, characteristics, features and claims. Peggy joined West Pharmaceutical Services in 2000, as Project Coordinator for the Analytical Laboratories; Peggy was promoted to Associate Manager of Project Management and Document Control in the Analytical Labs. She then further her career as Quality Assurance Manager, Customer Relations, her most recent position at West was Director of Technical Customer Support using her knowledge and experience working with customers to guide decisions for appropriate container closure systems for their drug products.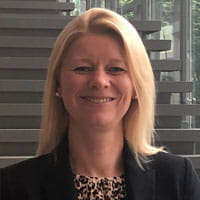 Victoria Morgan
Director, Segment Marketing, Global Biologics
Victoria Morgan holds an Honours degree in Biology from the University of North Wales and an MBA in Management from INSEAD. She has been in the pharmaceutical industry for more than 25 years with extensive experience across primary and secondary care and the area of parenteral drug development. She spent time working in primary and secondary care at both Sanofi and Lilly before focusing her knowledge in injectable packaging, such as primary packaging and combination products for vial, prefilled syringe systems, cartridges and devices. Throughout her tenure at West, she has served in various functions across sales and marketing. Victoria spent more than 17 years in global sales roles followed by 4 years as Director of Segment Marketing, Biologics here at West, where she has responsibility for global biologics strategy development and implementation.