The global combination product market has seen a tremendous amount of growth, driven primarily by the rise in chronic disease indications, the demand for self-administered therapies, minimally invasive procedures and technology advancements.
However, there are many challenges that need to be navigated as you consider the transition from a vial system to a needle-based combination product, including stringent government regulations, a complex supply chain and the need for better patient outcomes.
This webinar focuses on three big challenges pharmaceutical companies face as they consider the life cycle management strategy and transition to a combination product.
Key points addressed include:
Steps to de-risking drug and device integration
Strategies to de-risk the combination product development process and use testing
Data decisions needed to support device reliability and robustness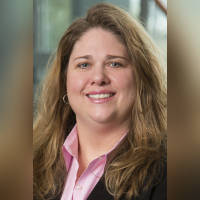 Jennifer Riter
Senior Director, Business and Technical Operations, Services and Solutions
Jennifer L. Riter is Senior Director, Business and Technical Operations for the Services and Solutions organization at West Pharmaceutical Services, Inc., Exton, PA. She joined West in August 1996 as an Associate Chemist in the Quality Control group. Jennifer has held many roles within the West organization and has experience and expertise in several areas from Technical Customer Support, Business Development, Sales and Marketing and Quality. Her most recent role is Senior Director, Business and Technical Operations, Services and Solutions. Jennifer is responsible for the Analytical Services organization which has four primary areas of focus and thought leadership in Extractables & Leachables, Container Closure Integrity, Packaging and Device/Combination Product Performance and Particle Analysis. She is also responsible for the Business Operation group in the Services and Solutions organization. Her experience blends knowledge of West's components, containment and delivery systems with hands-on experience of providing technical support and analytical solutions for packaging, delivery systems and combination products to West's multi-national customers. Ms. Riter has also spoken at several symposiums on analytical testing of parenteral packaging components, devices and combination products as well as on extractables and leachables analysis. Ms. Riter is a member of the Board of Directors for the Lock Haven University Foundation, American Association of Pharmaceutical Scientists, Parenteral Drug Association, and Healthcare Businesswoman Association. She earned a Bachelor of Science Degree in Biology/Chemistry from Lock Haven University, Lock Haven, PA and an MBA in Pharmaceutical Business at the University of the Sciences in Philadelphia, Philadelphia, PA.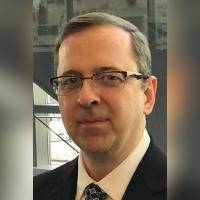 Daniel Bantz
Manager, Scientific Communications, Self-Injection Systems
Daniel Bantz has over 25 years practical experience in medical and analytical instrumentation development and testing. He's competent in fluid metering product development and testing, combination product testing and device reliability testing. Additionally, he has been trained in risk management best practices and has developed product risk reduction strategies across multiple organizations. Daniel has implemented systems knowledge-gap mitigation strategies meeting ever-changing regulations in conjunction with customer needs and the competitive landscape. He earned an MBA in Operations and Technology from Aurora University in Illinois.