As the regulatory guidance and expectations around drug device Combination Products continues to develop, the topic of Essential Performance Requirements (EPRs) which is a relatively new term, has been applied to drug device combination products in the United States market. Combination products bring together CDER, CBER and CDRH during the review process of the application the aspect of EPRs has now become an expectation for Combination Products. Currently there is no written guidance on the subject, however, the FDA is working on a formal guidance which is to be released sometime soon.
Although informal guidance for EPRs have been shared within industry, from a regulatory perspective the EPRs should be chosen based on a risked based process and documented to show they are appropriate for the specific combination product application. EPRs are to have clinical relevance and relate directly to drug quality and patient safety.
This webinar will educate and provide examples of common EPRs for various types of injectable delivery systems. There will be a discussion on the approach that can be taken in identifying risks, characterization & analytical considerations. In addition, the understanding of quality controls to minimize risks and variability associated with these EPRs is critical to satisfy regulatory agencies and meet patient safety requirements. The approach to these controls will cover considerations in the supply chain but also provide a discussion of the tie of controls to Established Conditions (EC).
Established Conditions, as defined in ICH Q12, are the elements of the control strategy that are necessary to assure product quality and, that if changed, require a post-approval regulatory submission. Q12 is entitled: Technical and Regulatory Considerations for Pharmaceutical Product Lifecycle Management.
Understanding the total picture of EPRs from identification, control and lifecycle is critical and will be presented.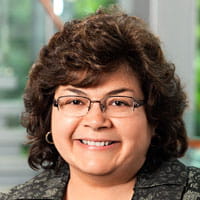 Fran DeGrazio
Chief Scientific Officer
Fran DeGrazio has 35+ years of experience in the pharmaceutical packaging and delivery industry with extensive expertise in injectable drug products, including vial container closure systems and prefillable systems for combination products. Fran has held numerous technical roles at West, including R&D, Quality & Regulatory, Technical Customer Support, Analytical Laboratories and Scientific Affairs. In her current role as Chief Scientific Officer she is responsible to leverage scientific and regulatory understanding across the enterprise. Fran received the Philadelphia Business Journal 2018 Healthcare Innovators of the Greater Philadelphia Region Award and the Healthcare Business Woman's Association Luminary Award for West in 2017.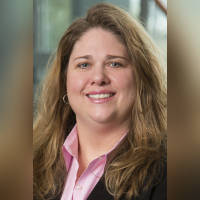 Jennifer Riter
Senior Director, Business and Technical Operations, Services and Solutions
Jennifer L. Riter is Senior Director, Business and Technical Operations for the Services and Solutions organization at West Pharmaceutical Services, Inc., Exton, PA. She joined West in August 1996 as an Associate Chemist in the Quality Control group. Jennifer has held many roles within the West organization and has experience and expertise in several areas from Technical Customer Support, Business Development, Sales and Marketing and Quality. Her most recent role is Senior Director, Business and Technical Operations, Services and Solutions. Jennifer is responsible for the Analytical Services organization which has four primary areas of focus and thought leadership in Extractables & Leachables, Container Closure Integrity, Packaging and Device/Combination Product Performance and Particle Analysis. She is also responsible for the Business Operation group in the Services and Solutions organization. Her experience blends knowledge of West's components, containment and delivery systems with hands-on experience of providing technical support and analytical solutions for packaging, delivery systems and combination products to West's multi-national customers. Ms. Riter has also spoken at several symposiums on analytical testing of parenteral packaging components, devices and combination products as well as on extractables and leachables analysis. Ms. Riter is a member of the Board of Directors for the Lock Haven University Foundation, American Association of Pharmaceutical Scientists, Parenteral Drug Association, and Healthcare Businesswoman Association. She earned a Bachelor of Science Degree in Biology/Chemistry from Lock Haven University, Lock Haven, PA and an MBA in Pharmaceutical Business at the University of the Sciences in Philadelphia, Philadelphia, PA.