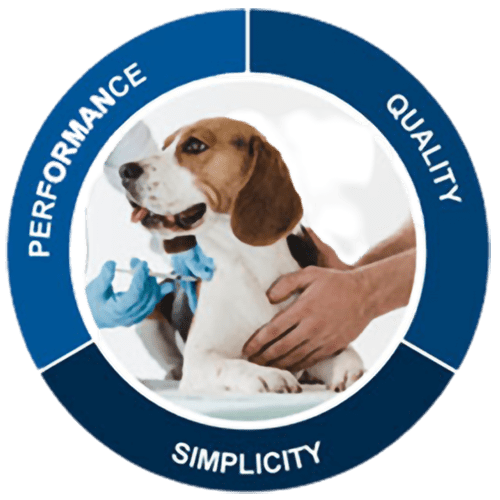 4031/45 Westar® Select Stoppers for Animal Health
Learn how 4031/45 components are a perfect Animal Health platforming choice!
West's 4031/45 formulation is incorporated in a wide range of stopper sizes and proven designs in serum and lyophilization applications, making it the perfect Animal Health platforming choice.
Performance
Optimized for the most challenging performance requirements in the Animal Health industry, our 4031/45 stoppers demonstrate excellent multi-puncture performance with large gauge needles.
Meeting the challenges of Animal Health
Excellent Multi-Puncture Capabilities with Large Gauge Needles
Robust Extractables Characterization for Risk Assessment
Suitable for Steam and Gamma Sterilization
Quality
Westar® Select quality allows you to protect your drug product as Animal Health regulations continue to evolve. Our 4031/45 components have demonstrated container closure integrity to safeguard drug sterility.
Address the Dynamic Regulatory Environment
USP, EP and JP and Complaint
Dedicated Technical and Regulatory Support
Streamlined DMFs Covering Formulation, Wash Process and Sterilization process
Simplicity
Consistent, reliable lead times on sample and commercial quantities simplify your operations and enhance speed to market.
Enhance Operations and Speed to Market
Reliable, Consistent Lead Times for Samples and Commercials Quantities*
Full Commercial Availability of Widely Used Design
West Analytical Lab Services
*Commercial quantities (standard part numbers, no customizations) available for customers in 6 weeks with provision of 90-day notification and drug product 12-month forecast with 90-days firm.
Downloadable Resources
* Requires Knowledge Center account to access.