In response to the current outbreak of novel coronavirus (COVID-19), West continues to monitor the ongoing situation and follow the international health authority recommendations and the requirements of state, provincial and local governments.
By the Side of Our Team Members
The COVID-19 pandemic has made clear the criticality of the role West plays at this time. Our mission to improve patient lives could not be any more meaningful. Therefore, we need to remain focused on the well-being and safety of one another so that we can continue to deliver the critical components to meet the urgent needs of our customers and patients.
Everyone's health and safety are our top priority during these ever-changing circumstances, and our West Crisis Management team, along with Corporate Health & Safety, are actively engaged to continue to manage the situation. In accordance with the protocols we have established which are consistent with best practices suggested by leading experts.
By the Side of Our Customers

As the COVID-19 situation remains very much in flux across the globe, and continually changes, we may experience potential logistics and supply challenges that are outside of our scope of control. Our priority is to support all of our customers during this difficult time. We are committed to consistent communication as we continue to manage the various impacts of this pandemic on our business.

Please download the customer letter for more information by clicking the button below.
Last updated on September 23,2021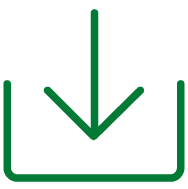 Download the Customer Letter