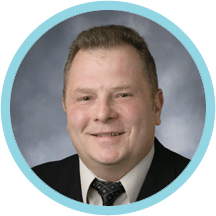 Tibor Hlobik
Sr. Director, PFS, Marketing
Quality by Design for Syringe Plungers
Market trends toward home use and patient self-administration of drugs used to treat chronic conditions (e.g., multiple sclerosis, rheumatoid arthritis and autoimmune) have made prefillable syringe systems an ideal choice for single-dose drugs. Prefilled syringe systems for vaccines, pharmaceuticals and biopharmaceuticals offer convenient, fixed dosing and are adaptable to automated injection devices.
For patients, use of a prefilled syringe system has the potential to minimize microbial contamination and reduce medication dosing errors. The syringe systems offer ease of use and enhanced convenience for those who require frequent dosing, and when combined with an auto-injector system, can provide a more portable drug delivery system.
Plungers that fit 1mL long staked needle syringes were originally developed for a manual injection action. As customer requirements for higher quality and patient need for self-injection with auto-injectors have evolved, demand for a high-quality plunger rose. Using QbD principles, West developed its NovaPure® components for prefillable syringe systems to provide high reliability for breakloose and glide force, dimensional accuracy and consistency, sub-visible and visible particulate control, and low parts-per-million (ppm) defect attributes.
The optimized functional and dimensional performance for NovaPure plungers provides improved rate of injection times and consistency when used in conjunction with 1mL long staked needle syringes and an auto-injector system.
The 1mL long NovaPure plunger followed a development lifecycle program, which used a Quality Target Product Profile (QTPP) to establish Critical Quality Attributes. As the product – which included risk-based design inputs,Finite Element Analysis (FEA) modeling, data generation on multiple concepts, and final product performance verification with glass barrels from multiple suppliers of a 1mL long glass staked needle syringe – was developed, the QTPP served as a guideline to assure that targeted performance characteristics, including breakloose and glide force were met.