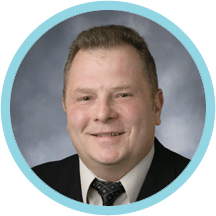 Tibor Hlobik
Sr. Director, PFS, Marketing
Understanding the Quality by Design Philosophy
In recent years, there has been a shift in the pharmaceutical industry toward a Quality by Design (QbD) philosophy. To maximize a drug product's safety and efficacy, pharmaceutical companies and their drug packaging and delivery partners are building new quality principles into the entire manufacturing process, from design and development to commercialization and administration. This scientific, risk-based QbD approach is fast becoming an essential strategy for bringing high-quality therapeutics to market quickly and efficiently.
One area where pharmaceutical packaging and device delivery companies are successfully applying QbD principles is the manufacturing of high-quality components for prefillable syringes. The quality, safety and efficacy of a drug product can be linked to the suitability of its container closure system. Understanding how drug container closure systems and their various components impact a drug's safety and efficacy is fundamental to the QbD approach.
Employing a QbD approach that considers drug packaging and delivery systems in the early stages of drug development can help mitigate risk to quality and position the drug manufacturer to meet regulatory requirements throughout the drug product's lifecycle. While it is not easy to meet these challenges, pharmaceutical manufacturers can benefit from early investment in high-quality components for drug packaging and delivery systems.
When designing and developing a component using QbD principles, manufacturers must define desired product performance and identify Critical Quality Attributes (CQAs). The component and process are then designed to meet those product attributes, which leads to understanding the impact of material attributes and process parameters on the CQAs and identification and control of sources of variability. As a result of this knowledge, a company can continually monitor, update and improve its manufacturing process to assure consistent product quality.
West has developed NovaPure® components to help ensure the efficacy and purity of a drug product. The NovaPure product offering includes serum and lyophilization stoppers and syringe plungers. For more information, click here.
NovaPure® is a registered trademark of West Pharmaceutical Services, Inc., in the United States and other jurisdictions