Bjoern Henze Ph.D.
Manager, Technical Customer Support, Europe
When choosing a rubber stopper for products to be marketed in the U.S. or Canada—consider Westar® Components
For many years, West has offered several ready-to-sterilize products that are qualified for a minimum 3-log Bacterial Endotoxin Reduction (BER). "Ready-to-sterilize" is known to West customers in Europe as "RS" quality. In other regions, such as South America or Asia, the ready-to-sterilize line of products includes our Superior Clean Product® (SCP) components and Enhanced Performance Products (EPP). These offerings reflect West's commitment to quality components that support pharmaceuticals and biopharmaceuticals throughout the product lifecycle, while also fulfilling various regional market needs.
However, recent experience has led us to recommend Westar® RS components for our customers filing in the U.S., because of increasingly stringent requirements from the Food and Drug Administration (FDA) for extensive ongoing validation.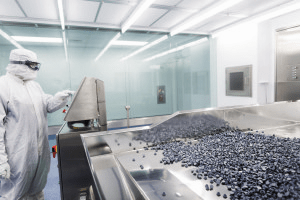 Customers who choose RS components select clean components that comply with applicable USP compendial standards and provide consistency of preparation from clinical trials through commercialization. Additionally, West performs a portion of the component preparation process.
Our Westar RS process is backed by an extensive and ongoing validation program employing a comprehensive matrix approach to establish coverage for a broad range of elastomeric products. This information is available to the FDA and Health Canada through our portfolio of Drug Master Files (DMFs), and it has been proven that the Agencies find this validation program to be acceptable.
Based on our experience, customers attempting to register an RS, EPP or SCP component with the FDA may have to commit to transitioning to Westar RS components in order to secure their approvals. Especially for products marketed in the U.S. and/or Canada, consider Westar RS components. To learn more about Westar pharmaceutical stopper and syringe components, click here.
Westar® is a registered trademark of West Pharmaceutical Services, Inc., in the United States and other jurisdictions.