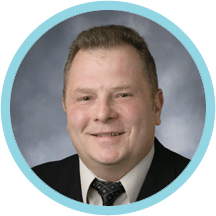 Tibor Hlobik
Sr. Director, Marketing, PFS
Plunger Selection Critical for Dose Accuracy and Efficacy
With more injectable biologics coming onto the market, and an increase in combination products, regulatory scrutiny is being given to the interaction between a drug product and its container closure system. If the right container closure and device are not selected for a biologic that is marketed in a prefilled syringe or auto-injector, there could be a significant impact on quality.
Incompatibility between a drug and its container closure system could present risk of:
Drug instability
Extractables and leachables
Incomplete injections during administration
Any of these issues could potentially compromise patient safety. They could also lead to a delay in regulatory filing, increased program costs and loss of market share. As more attention is paid to the integration of primary drug containers and drugs with devices to form combination products, finding solutions to these problems has taken on an increased urgency in order to protect patients by assuring the integrity and proper delivery of drug products especially complex higher viscosity biologics.
Choosing the right components for a prefilled syringe fit for an auto-injector is a key part of ensuring drug quality and safety. Plunger design, dimensions, sterilization technique and the type of lubrication coatings all impact the performance of a drug delivery device.
At West, patient needs drive quality in all of our components. High-quality NovaPure® components are designed for biologics and sensitive drug products and provide optimized performance for use in prefilled syringes and auto-injection systems. We develop our NovaPure® plungers and stoppers with holistic Quality by Design principles around patient needs to help ensure the efficacy and purity of a drug product and with the patient.