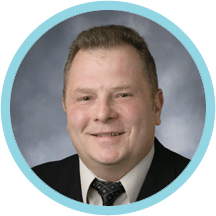 Tibor Hlobik
Sr. Director, Marketing, PFS
Trends Toward Self-Injection
As the adoption and acceptance of self-administered therapies grows, patients are spending less time with physicians and are playing a greater role in the delivery and management of their treatments. With the growing demand for extended-release and high-concentration formulations, more drug delivery systems choices are now available to differentiate drug products in a crowded market. Patient preferences can drive the selection of self-injection systems for a drug therapy. Selecting a system that patients prefer can, simplify use and increase compliance with the dosage regimen.
An auto-injector is a drug delivery system designed to deliver a single dose of a drug typically ≤1mL fill volume. Most auto-injectors perform like spring-loaded syringes. By design, auto-injectors are easy to use and are intended for self-administration by patients, or administration by untrained personnel. Auto-injectors were initially designed to overcome the hesitation associated with self-administration of the pre-filled syringe. With a spring loaded auto-injector, the patient does not have control over the injection rate, which at times can cause increased injection site pain during administration. An example of this issue reported from one patient is provided below.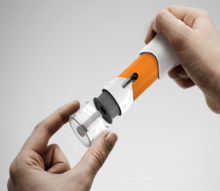 "I tried auto-injectors and the pain was INTENSE to say the very least. It was already painful enough from the pre-filled syringe but the auto-injector does the whole injection in just 15 seconds and for me, that much medicine going into my subcutaneous fat is uncomfortable just from the sheer volume of it, let alone the horrible sting."
A new injector technology option, the SelfDose® self-injector system provides an integrated drug delivery solution that is manually controlled to minimize discomfort. Furthermore, the integrated safety system helps mitigate the risk of accidental needlestick injuries.
West and one of its pharmaceutical partners conducted multiple human factors studies that reported very favorable results with high scores for "ease of administration," "confidence of a complete injection without pain" and "satisfied with the injector system." The following are reported statements from patients, healthcare practitioners and caregivers:
"That seems really efficient, way easier to do than a normal injection. If I had to do it myself that would be super easy."
"The design is less intimidating. People may associate the syringe with pain, whereas this device may be a new/different thing for patients. I want this, I want these in my hospital."
What participants liked about the SelfDose system:
Simplicity, ease of use
Confirmation that the injection was complete
The needle was hidden and did not reflect typical injection device
Grip-ability and ergonomic design of the handle; it was comfortable and easy to hold
The West SelfDose self-injector system is designed for ease of use, with a feature to hide the needle before and after use; allows the patient to control injection rate, which can improve comfort level; and features intuitive design and operation as confirmed by user studies.
West offers a range of self-injection systems. To learn more, visit our website today.
SelfDose™ is a trademark of West Pharmaceutical Services, Inc. or its subsidiaries, in the United States and other jurisdictions.
West seeks partners for its SelfDose™ injector technology platform. This platform is intended to be used as an integrated system with drug filling and final assembly completed by the pharmaceutical/biotechnology company.