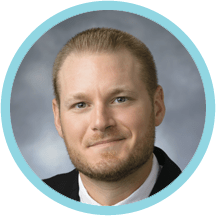 Simon Cote
Principal Engineer, TCS
Updated STERILIZABLEBAG™ Packaging System
In 2015, West Pharmaceutical Services, Inc. (West) announced that two materials of construction of the West STERILIZABLEBAG™ packaging system will change:
DuPont announced improvements to the manufacturing of Tyvek® 1073B Medical Packaging Material (using latest flash-spinning technology).
West's polyethylene supplier announced discontinuation of current product.
Developed in the mid-90's, the STERILIZABLEBAG™ packaging system is pivotal for West's Ready-to-Sterilize (RS) and Ready-to-Use (RU) components, including Daikyo components. It is manufactured by sealing two materials:
Tyvek 1073B packaging material – globally recognized for utility in sterile packaging because of its steam permeability and bacterial barrier properties.
Multi-layered polyethylene film – commonly used for medical/pharmaceutical packaging because of its chemical compatibility with parenteral packaging components and ability to maintain package integrity.
Through extensive testing, West validated all designs and processes, and demonstrated that the updated STERILIZABLEBAG™ packaging system, comprised of the updated Tyvek 1073B packaging material and an alternative polyethylene film, is functionally equivalent to the current system – ensuring that RS and RU components will continue to have the same quality and sterility assurance – in particular: bioburden, endotoxin, particulate specifications, and release criteria. Moreover, the updated system meets the following:
Sterility Assurance

Enables steam penetration to achieve the required Sterility Assurance Level (SAL).
Is compatible with steam at ≤ 123°C.

Package Integrity Assurance

Maintains package integrity following filling, sterilization (exposure phase set-point of 122.5°C ± 0.5°C for 60 minutes), and shipping (simulated transit/shipping conditions per ASTM D 4169-14, Standard Practice for Performance Testing of Shipping Containers and Systems).
Maintains package integrity throughout the component and package shelf life for RS products, and use-by-date for RU products.
Conforms to ISO 11607, Packaging for Terminally Sterilized Medical Devices, for all package integrity testing. Testing included visual assessment of bag seals (ASTM F 1886), leak detection using internal pressurization (ASTM F 2096), and dye testing (ASTM F 1929) (if required to confirm a suspected seal area during visual assessment or leak detection).

Package Usability

Maintains dimensions, specifications and physical characteristics comparable to the current system.

Chemical Compatibility

Maintains a chemical profile comparable to the current system.
West understands the criticality of the STERILIZABLEBAG™ packaging system to customers' operations, and is committed to assisting the transition to the updated system by providing robust and comprehensive technical data packages that may minimize the need for additional testing. Technical data packages and supplemental documentation are available for:
RS and RU elastomeric components
RU Daikyo elastomeric components
NovaPure® components
RS and RU lined-seals
RS Flip-Off® seals
READY PACK® system and small pack offerings
©2016 by West Pharmaceutical Services, Inc.
All rights reserved. This material is protected by copyright. No part of it may be reproduced, stored in a retrieval system, or transmitted in any form or by any means, electronic, mechanical, photocopying or otherwise, without written permission of West Pharmaceutical Services, Inc.
TYVEK® is a registered trademark of E.I. du Pont de Nemours and Company.
West and the diamond logo, STERILIZABLEBAG™, NovaPure®, Flip-Off®, and READY PACK® are trademarks or registered trademarks of West Pharmaceutical Services, Inc. in the United States and other jurisdictions.