Ana Ladino
Director, Regulatory Affairs
Supplier Regulatory Support for Medicinal Products - Part 4
In Part 3 of this series, we discussed the need for a packaging component supplier to understand a pharmaceutical manufacturer's regulatory drivers and align with them. In this post, we'll discuss the importance of working with a supplier that stays on top of emerging regulatory trends.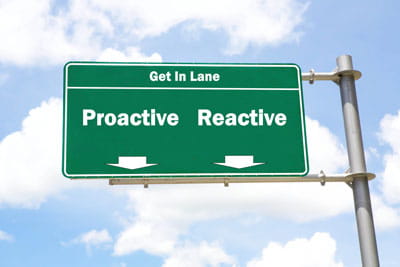 Does the supplier maintain a proactive awareness of regulatory trends?
Change is a fact of life for Regulatory Affairs professionals around the world. Health Authorities regularly revise existing guidelines and add new ones to improve the safety of medicinal products in their markets. It's the regulatory professionals' responsibility to keep up with changes that could affect their companies' products. This applies to packaging suppliers as much as it does to pharmaceutical manufacturers.
It's important for a supplier to adjust testing protocols and support documentation to accommodate changes in regulatory requirements to ensure that they remain current.
But is it enough to react to changes in regulations after they occur?
To be most effective, a supplier should take a more proactive approach, rather than adjust to regulations and guidances after they're issued. It's important to maintain awareness of trends at various Health Authorities regarding regulation of their products. Even more important, suppliers should seek to proactively engage Health Authorities to represent their customers' interests when these authorities are developing guidances and regulations.
By proactively monitoring emerging regulatory trends, a packaging supplier can begin preparing a regulatory strategy that will support their customers in advance of a guidance or regulation being issued. This proactive approach can be combined with customer education to ensure that a support system is in place by the time that new requirements are made effective.
Packaging suppliers can also engage proactively by providing industry perspective on appropriate expert teams and by providing comments on draft guidances and regulations. Finally, suppliers can meet with regulatory agencies as needed to present proposals that affect regulation of their products, thus representing their customers' interest.
In addition, suppliers are often called upon to assist customers in providing responses to Health Authority questions on their products and related processes (e.g. component sterilization). This information can be captured and analyzed for trending purposes, generating awareness of changing agency priorities.
For example, West RA determined in 2014 that the trends at FDA and Health Canada were leading toward eCTD submissions for Master Files. We approached both agencies proactively to present a proposal for conversion of our Master File portfolio (over 60 files) from paper to eCTD. Over the course of a year, we worked with the agencies to finalize structural requirements for the files. In addition, we gained agreements on proposals to limit the impact of this transition on our customers.
Both agencies issued guidances requiring electronic submissions for DMFs while West was already in the process of converting to eCTD. As a result, our electronic files were in place in time for Health Canada's deadline, and well ahead of the FDA's.
It's clearly important for a supplier's Regulatory Affairs department to keep up with regulatory changes. But, industry-leading customer support requires a commitment to proactive assessment of the regulatory environment and a strategic approach to customer support.
Consider asking the packaging supplier questions, such as:
What kinds of interactions have they had with Health Authorities?
Have they had success in negotiating proposals with Health Authorities on behalf of their customers?
How do they track and trend questions from Health Authorities?
Do they routinely review draft guidances and regulations and provide comments as subject matter experts?
In Part 5, we'll discuss the importance of a packaging supplier that can provide comprehensive regulatory support to help a pharmaceutical manufacturer manage all phases of their drug product's lifecycle.