Simon Côté
Principal Engineer, Technical Customer Services
Pharmaceutical Crimping Techniques: How to Improve the Quality of Aluminum Seals
The process of crimping an aluminum seal onto a pre-stoppered vial should not be overlooked or underemphasized. Within the pharmaceutical industry, there is a need for an elegant and effective seal not only from the cosmetic perspective, but also more importantly, because of the correlation between seal quality and container closure integrity. Even in laboratory settings and during early-stage evaluations of a drug product and containment system, reliable, robust and consistent crimped seals are necessary.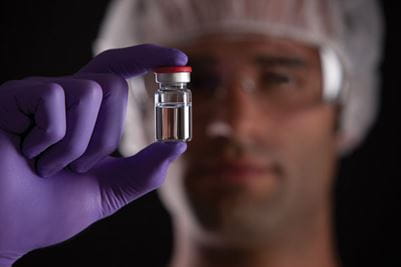 Historically, issues can arise due to unoptimized crimping processes or equipment. Often the use of jaw-type crimping devices can generate defects due to the dimensions of the jaw head not being appropriate for the vial, stopper or seal. Also, if the downward pressure onto the vial is not appropriate or uniform, a defect can result from the jaws prematurely squeezing the skirt prior to being in the desired position of the vial crown. If a jaw-type crimper must be used, the recommendation is to have a unique jaw-head change part for each combination of vial, stopper and seal. In addition, downward pressure must be optimized.
West does not recommend the use of jaw-type crimpers. Disc-style crimping offers a more consistent, commonly used method. In this method, a pressure block applies an appropriate and uniform pressure onto the vial, stopper and seal. A disc then gently and consistently tucks the aluminum under the flange of the vial crown, securing the seal. Properly sealed vials are essential as they help to achieve that highest objective – patient safety.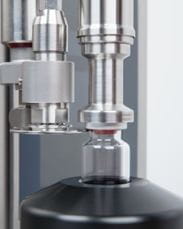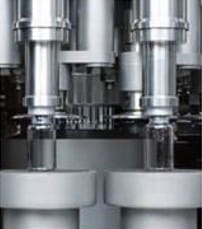 Courtesy of Bausch + Ströbel
For additional information regarding industry available disc-style crimpers, such as bench-top units or large-scale machines, please contact your Account Manager or Technical Customer Service Representative.