SokTiang Koh
VP, Research & Development
West Demonstrates Scientific Leadership through Collaboration with CNPPA in China
The new regulation "Bundling Review and Approval of Packaging and Excipients with Drug Products" announced by the China Federal Drug Administration (CFDA) on August 10, 2016, has generated both interest and concern. While the CFDA has published several related guidelines in an effort to address questions, many still persist.
As an industry leader, West's Global Scientific Affairs Team hosted an open symposium in collaboration with the China National Pharmaceutical Packaging Association (CNPPA) to share our knowledge and draw upon our experiences and insights in key topics of interest. Some topics included change management in manufacturing of packaging components and its impact on quality, and comparing stability study guidance and extractables and leachables requirements in developed markets with the CFDA's requirements.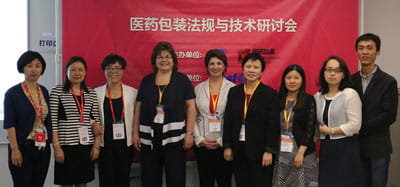 This open symposium, Pharmaceutical Packaging Regulation and Technical Seminar, was held on May 17, 2017, during the 78th China International Pharmaceutical Raw Materials/Intermediates/Packaging /Facilities/Trade Fair (API China & PHARMPACK & SINOPHEX & PHARMEX) in Shanghai. Almost 150 attendees from different local agencies and companies, including multi-national and local pharmaceutical companies, were present at the symposium.
Ms. Cai Hong from CNPPA presented on requested change control evaluation in bundling review, and incorporated participants' insights into the Association's FAQ after the implementation of the regulation.
Fran DeGrazio, Vice President of Global Scientific Affairs and Technical Services at West, presented West's change control strategy and explained its importance in the management of an established specification, such as to assure product quality and consistency.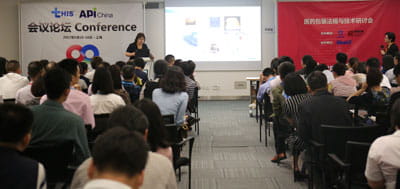 Ms. Wei Wang, Market Developer, Butyl Polymer, Exxon Mobil Chemical Services (Shanghai), provided a glimpse into the change management system for a raw material supplier to the elastomeric packaging manufacturer.
Diane Paskiet, Director of Scientific Affairs at West, shared extractables and leachables best practices in developed markets and updated related USP chapters. She also provided an understanding of draft technical guidelines in China regarding the compatibility study of chemicals and elastomer closures, as well as some recommendations.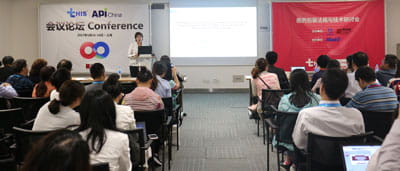 Mr. Kai Xu, CFDA Jinan Quality Inspection Center for Pharmaceutical Packaging Materials, wrapped up the seminar with a presentation on the stability study guidance that the Center has been empowered to develop for pharmaceutical packaging materials.
The symposium was well received, and West's presentations received very positive feedback, as they helped the CNPPA and attendees to better understand and address prevalent issues.