Lauren Orme
Technical Account Manager, TCS
When it Comes to Extractables and Leachables, There Are No "Good" Surprises
When it comes to filing time, the last thing you need is a surprise. The pharmaceutical industry focus on issues of extractables and leachables (E&L) from packaging/delivery systems began during the mid-1990s. Since then, regulatory agency awareness of these issues has increased, while drug product formulations and other drug product contact materials have become more complex. When agency questions on extractables and leachables do arise, the process to evaluate them can seem overwhelming. As a result, many customers are asking: "Do I really need to complete all of the testing requested?"; "What does West already know about the elastomer formulation I am using?" or "Where do I start?"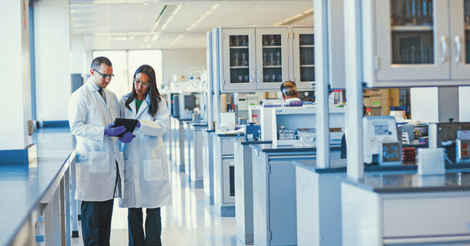 First, West can work with you, well in advance of any filing deadline, to address E&L issues, and select the most appropriate packaging products – e.g., stoppers comprising the recently launched formulation: 4031/45 Gray. Being new, the most up-to-date information on the formulation is available – further assurance is that no "special case compounds" are added--as these can pose a risk to patients.

Second, once the packaging components are selected, baseline extractable data on the elastomer component can be provided via the West Extractable Data Guide (West EDGe™). For 4031/45 Gray, the West EDGe guide provides extractables data compiled from a variety of methods, techniques, and solvents. Moreover, the West EDGe guide provides a roadmap, drawn from extensive industry experience that can be used to guide risk-based decisions. The West EDGe guide, combined with West's experience and consultation, can help you make sense of the extractable and leachable evaluation process in a proven step-wise approach.

Finally, using the data in the West EDGeTM guide, West experts can help you develop a leachables testing plan and execute that plan as needed. From ICH Q9: we know that "the evaluation of the risk should be based on scientific knowledge and ultimately link to the protection of the patient." With a combination of the right packaging components and the right set of data, you can have confidence that there will be fewer surprises for you and your patients.
West has a variety of solutions, including the AccelTRA™ program, which offers market leading delivery times and a single next generation formulation for stoppers that help customers stay competitive and move to market quickly.
West EDGe™ and AccelTRA™ are trademarks of West Pharmaceutical Services, Inc., in the United States and other jurisdictions.