Fran DeGrazio
VP, Scientific Affairs and Technical Services
2017 PDA Container Closure, Devices and Delivery Systems: Compatibility and Material Safety Workshop
In October 2017, PDA (Parenteral Drug Association), held a joint workshop with PQRI (Product Quality Research Institute) entitled: Container Closure, Devices and Delivery Systems: Compatibility and Material Safety Workshop.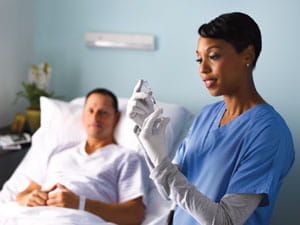 Industry and regulatory experts addressed best practices and obtained fresh technical information in order to bring clarity and direction around the risks and challenges of packaging and delivery systems – with an ultimate focus on combination products. Key points addressed included particulates, biocompatibility, leachables/extractables, biologic stability, and container closure integrity. The meeting opened with a plenary session, The Future of Drug Delivery by Didier Pertuy, Vice President and Global Head of Drug Device Integrated Development and Device Strategy, Sanofi. Other sessions were:
Strategies for Safety Evaluation
Leachables and Extractables for Combination Products that Include Both Drugs and Devices
Holistic Safety and Quality Assessment
Particle Challenges Associated with Delivery Systems and Devices
Compatibility of Delivery Systems with Biologics
Quality Considerations for Combination Products and Device
A summary can be found here.