Daniel Bantz
Technical Manager, Packaging & Performance, Lab
Combination Products - Why Design Verification Studies Are Needed
There are many benefits associated with the use of combination products (e.g., SmartDose® and SelfDose® Drug Delivery Platforms). Since combination products are often patient centered, they are designed to be convenient, assist in maintaining a drug therapy from home, and help to enable better compliance. To ensure these benefits, developers must formulate and execute a proper design verification study to minimize impacts by unknown risks.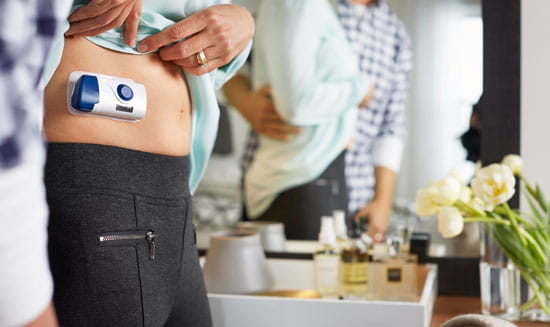 A risk-based design verification study should encompass both physical aspects of device component performance (in particular, how individual elements interact at interfaces), and physiochemical interactions with the drug product. Best practices in design verification studies require a detailed strategy covering design intent, including supply chain risks starting with raw materials and purchased components. Design verification strategy can be greatly enhanced by coupling with a regulatory compliance strategy. Critical components of such a strategy are a clear understanding of FDA guidance documents (e.g., 11040-4: Glass Syringes for Delivering Drug and Biological Products: Technical Information to Supplement International Organization for Standardization (ISO) Standard 11040-4), ISO standards (e.g., 11040-8:2016: Prefilled syringes - Part 8: Requirements and test methods for finished prefilled syringes) and pharmacopeia guidances (e.g., USP <1207> Package Integrity Evaluation – Sterile Products).
An especially critical component of design verification studies is the failure modes and effects analyses (FMEA), which is necessary to identify, reduce and manage design and process risks. This analysis should consider every possible risk, and be conducted by a team comprised of a trained FMEA facilitator and appropriate subject matter experts, ideally employing advanced software tools (e.g., HBM Prenscia Reliasoft® XFMEA® and PTC Windchill® FMEA) to effectively manage what are often very large amounts of critical information.
In summary, a combination product based upon a properly formulated and executed design verification study enables safe and efficient delivery of drug products to patients. A thrust area of West Analytical Services, LLC, Packaging and Device / Combination Product Testing, focuses on these issues. For more, visit the Analytical Services - Packaging and Device / Combination Product Testing section of the website.
SmartDose® and SelfDose® are trademarks of West Pharmaceutical Services, Inc. in the United States and other jurisdictions.
Reliasoft® and XFMEA® are trademarks of HBM Prenscia Inc.Windchill® is a trademark of PTC Inc.