Aileen Kinsella
Director, Segment Marketing, Pharma
NASH: The Silent Liver Disease
With the prevalence of Non-alcoholic Steatohepatitis (NASH) rapidly increasing globally, West is working with its pharmaceutical partners to support their development of new injectable treatments for this serious liver condition. However, there are many challenges associated with trying to bring new treatments to market.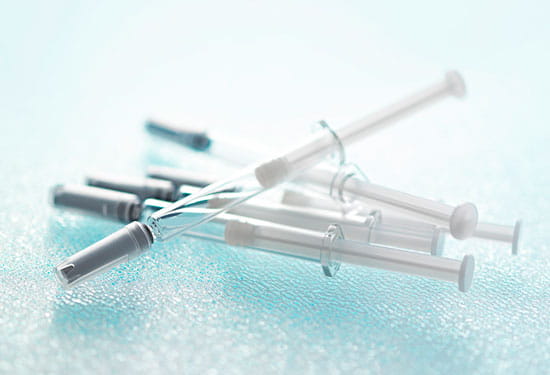 Non-alcoholic Steatohepatitis (NASH) is the most severe form of non-alcoholic fatty liver disease (NAFLD), yet NASH's diagnosis rate lies at only 20%. Caused by accumulation of fat in the liver, NASH can lead to excessive scarring in the liver, or fibrosis, which can in turn lead to liver cirrhosis or liver cancer. NASH is a comorbidity often associated with diabetes – 35% of all people with NASH have diabetes and 80% are obese1.
While an estimated 15-40 million people in the United States, Europe and Japan suffer from NASH today2, the medical community faces many challenges when looking at treatment. Issues arise with diagnosis, lack of treatment options and the multifactorial nature of the disease. Patients suffering from NASH often show no symptoms until after their livers are already heavily affected.
Diagnosis is done through liver biopsy – a painful, costly and invasive option for patients. Although companies are working toward developing better, less invasive diagnosis options, liver biopsy is still the only sure test. The limited pool of patients available to recruit for clinical trials due to the difficulties diagnosing the condition, make the clinical trials for all new treatments in development even more challenging. After diagnosis, there are no treatments for NASH, but the disease's multifactorial nature means combination or personalized treatments may provide the most successful treatment options.
As awareness for NASH grows, many pharmaceutical companies are investing heavily in research to better characterize the disease and improve animal models of NASH. Valued at $618 million in 2016, the NASH industry is expected to grow to $20-25 billion by 20253. As a global leader in containment and device systems for injectable drugs, West is working with many of these pharmaceutical companies in supporting their ongoing research in developing the treatments of tomorrow for NASH.
For more information on how West can help click here or contact a technical service representative.