Deirdre Swinden
Director, Marketing Communications
West to Distribute DAIKYO PLASCAP® RUV One-Step Press-Fit Vial Closure Solution
West is pleased to announce that it will begin distribution of a new Daikyo offering – the DAIKYO PLASCAP® RUV one-step press-fit vial closure solution for serum applications. DAIKYO PLASCAP RUV features an integrated stopper and plastic cap, offered in nested configuration for small-batch filling. The closure system offers an alternative to aluminum seals.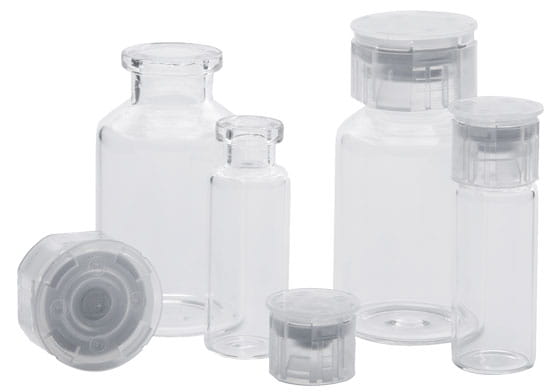 In a recent press release, Karen Flynn, Sr. Vice President & Chief Commercial Officer at West noted, "From our long history as a trusted partner for pharmaceutical companies and emerging innovators around the world, we understand the challenges of bringing small batches of pharmaceutical therapies to market safely and efficiently. By offering single-step assembly for the flexi-filling and containment of injectables, the DAIKYO PLASCAP RUV closure is an ideal, high-quality and cost-effective solution. We are pleased to introduce the PLASCAP RUV closure as the latest offering from our collaboration with Daikyo Seiko, Ltd. to help customers mitigate drug product development risks and enhance patient safety."
"PLASCAP provides manufacturers with a new closure system that integrates an elastomer closure in a plastic cap," said Kunihiro Noto, Daikyo Seiko Managing Director. The closure is a revolutionary nested and sterile closure designed to be used with nested and sterile vials in compatible robotic filling systems. This enables conventional filling procedures including stoppering and capping to be done simultaneously. In addition to this convenience, PLASCAP eliminates the possibilities of aluminum particulate contamination. PLASCAP, manufactured by Daikyo's technology with automation system in a clean manufacturing environment, is a key innovation in injectable packaging systems. We are proud to partner with West to contribute a next-generation solution to the pharmaceutical fill-finish process unit operations."
Available in nested 13mm and 20 mm vial sizes, the DAIKYO PLASCAP RUV vial closure includes the following features:
Integrated Flurotec® laminated stopper and plastic cap system are manufactured in a Daikyo ISO 7 clean room to control particulate cleanliness and bioburden
Available in a ready-for-use, sterile format
One-step, press-fit vial closure process integrates seamlessly into primary container fill/finish assembly processes
Nested PLASCAP formats match integrated solutions of nested vials for aseptic filling of nested glass vials
For more information about DAIKYO PLASCAP RUV closures, click here.
PLASCAP® and Flurotec® are registered trademarks of Daikyo Seiko, Ltd. Daikyo Crystal Zenith technology is licensed from Daikyo Seiko, Ltd.