Varun Gupta
Supervisor, Particles, Analytical Labs NA
Industry Insight – Particles and Sterile Drug Products
West presented a webinar: Navigating Particle Challenges in Sterile Drugs from Component to Patient by Fran DeGrazio, Vice-President, Scientific Affairs & Technical Services, and John Rech, Technology Manager – Particles, Analytical Lab Services, LLC.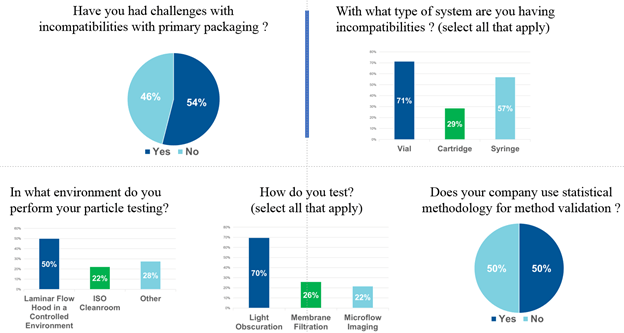 Key insights were obtained through survey responses from the over 300 registrants – in particular, dispelling the general perception that particle formation resultant from drug/package incompatibility or contamination is infrequent. Over half of respondents report incompatibility as an issue – a reason why packaging components must be screened early in the drug development cycle. Moreover, there appears to be no standardization on testing parameters, or use of statistical methodology for interpretation of results.
Particulate is a thrust area for West Analytical Services, LLC. Extensive experience indicates that particle levels vary based upon:
components and interaction with drug product
technique
test environment
Further, this experience indicates that rigorous statistical methods are required for meaningful interpretation. To view the full recording of the webinar please click here. For more on how West can assist in addressing particle issues, contact an Account Manager or Technical Customer Support (TCS) representative.