Dr. Heike Kofler
Manager, Technical Customer Support Europe
Bromobutyl versus Chlorobutyl Rubber Formulations - General Aspects
Rubber components are essential for the safe containment and delivery of parenteral drug products. Many rubber formulations used in the pharmaceutical industry are based on halobutyl rubbers. Halobutyl rubbers, typically bromobutyl or chlorobutyl, are made by the halogenation of butyl rubber, which is a copolymer of isobutylene and isoprene (to a smaller extent). Key features of halobutyl rubbers that make them suitable for the pharmaceutical industry are that they typically have lower levels of extractables compared to other rubbers, and they have excellent resistance to permeation by water and oxygen.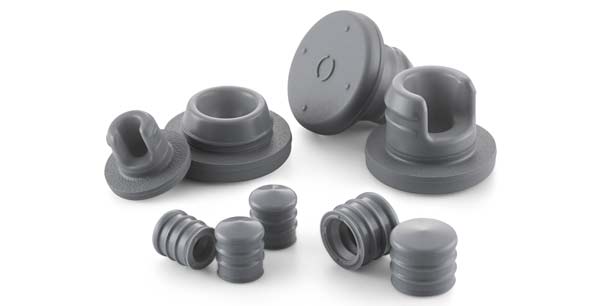 The question is often raised as to when to choose a bromobutyl- versus a chlorobutyl-based component. The answer is – it depends. They are comparable in terms of permeability for oxygen and water. Primary differences will be found in their extractables profiles, as different compounds are employed for curing, stabilization, etc.
Given the very wide range of drug products (small molecule, biologic, gene, cell) and the very wide range of possible chemical interactions with extractables, the best approach to select the right component is through consultation with a Technical Customer Support (TCS) expert at West. Recommendations are based upon extensive product knowledge and the ability to offer tailored experimental studies (e.g., extractables and leachables) through the Integrated Solutions offering, while also keeping patient safety as the most important goal.
For more information, contact a TCS representative or Account Manager.