Victoria Morgan
Global Director, Segment Marketing
How the FDA PFDD initiative is bringing the patients voice earlier into drug development
In the biologics space, there are clear trends toward higher delivery volumes, less frequent dosing, and the conversion from intravenous to subcutaneous delivery. This is driving demand for wearable technologies. Read more below about the FDA's Patient-Focused Drug Development (PFDD) Initiative and how these findings can enable more insightful patient offerings.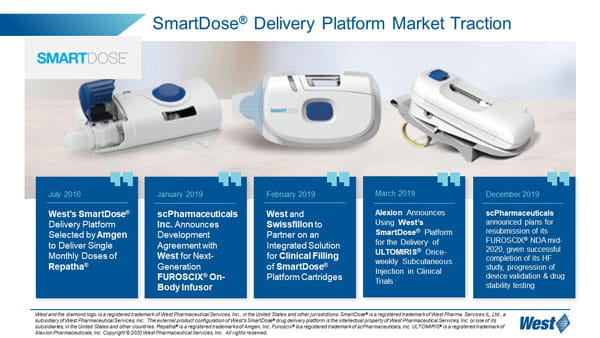 Under the fifth authorization of the Prescription Drug User Fee Act (PDUFA V), the FDA has conducted 24 disease-specific PFDD meetings to systematically gather patients' perspectives on their condition and the available therapies for treatment. The FDA recognizes the value of gathering patient input through PFDD meetings and continues to host disease specific PFDD meetings. The information gathered is subsequently summarized in a Voice of the Patient report¹.
When designing a drug development program, Voice of the Patient reports can offer valuable insights into the user experience, which can help to ensure the final medicine is effective, tolerable and in a format that enhances the patient's administration experience. As we know, no medicine is effective at treating disease if the patient refuses to take it.
Patient user experience is at the heart of West's wearable solution, the SmartDose® delivery platform. West has commercialized the SmartDose 3.5 injector and will soon bring its higher volume SmartDose 10 injector to market. The SmartDose 10 injector incorporates technical and human factor improvements to enable delivery up to 10mL.
West's SmartDose 3.5 injector is currently used with Amgen's Pushtronex® device, providing patients with a single, monthly dose of Amgen's Repatha® drug.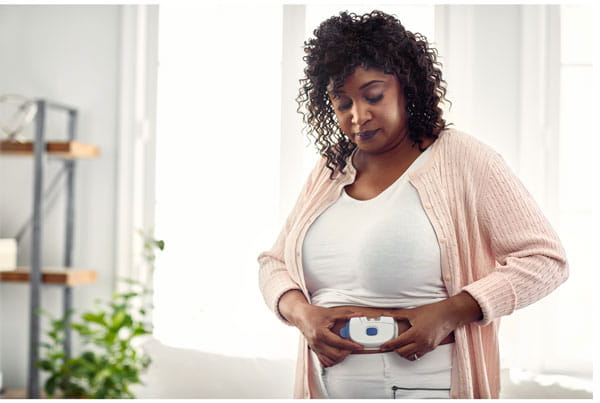 In January 2019, scPharmaceuticals Inc. announced its intent to incorporate West's SmartDose 10 injector into its FUROSCIX® On Body Infuser for delivery of its FUROSCIX drug which provides treatment for edema in patients with congestive heart failure. FUROSCIX is formulated for subcutaneous delivery, and West's SmartDose wearable injector provides an outpatient alternative for treatment². Alexion has also announced its adoption of the SmartDose 3.5 injector for delivery of its ULTOMIRIS® drug, which provides treatment for blood disorders. Use of the SmartDose 3.5 injector may help to reduce or eliminate hospital visits for treatment. West's SmartDose delivery platform offers options for drug administration across a number of acute and chronic therapy areas, from oncology and autoimmune to CNS. The SmartDose platform can allow patients to treat themselves in a clinic or in the comfort of their own home as opposed to a hospital setting, with fewer injections than a multiple autoinjector alternative.
For support with bringing your drug to market with West's SmartDose delivery platform, please contact us today.
SmartDose® and logo, and the external product configuration of West's SmartDose® drug delivery platform are the intellectual property of West Pharmaceutical Services, Inc. or one of its subsidiaries, in the United States and other countries.
Pushtronex
®
and Repatha
®
are registered trademarks of Amgen Inc.FUROSCIX
®
is a registered trademark of scPharmaceuticals Inc.ULTOMIRIS
®
is a registered trademark of Alexion Pharmaceuticals, Inc.