Aileen Kinsella
Sr. Director, IV Market & Hospital Channel
World Diabetes Day
Each year, on November 14, World Diabetes Day (WDD) is recognized around the world. WDD was created in 1991 in response to growing concerns about the escalating health threat posed by diabetes. It is the world's largest diabetes awareness campaign, reaching a global audience of over 1 billion people in more than 160 countries.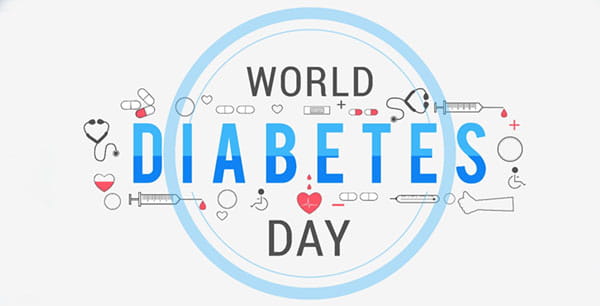 Facts & Figures from the International Diabetes Federation's Diabetes Atlas:
463 million adults (1-in-11) were living with diabetes in 2019. The number of people living with diabetes is expected to rise to 578 million by 2030.
1 in 2 adults with diabetes remain undiagnosed (232 million). The majority have type 2 diabetes.
1 in 6 live births (20 million) are affected by high blood glucose (hyperglycemia) in pregnancy.
1 in 5 people with diabetes (136 million) are above 65 years old.
Diabetes caused 4.2 million deaths in 2019.
Diabetes was responsible for at least $760 billion in health expenditure in 2019 – 10% of the global total spent on healthcare.
The theme for World Diabetes Day 2020 is Nurses and Diabetes. The campaign aims to raise awareness around the crucial role that nurses play in supporting people living with diabetes. As the number of people with diabetes continues to rise across the world, the work of nurses and other health professional support staff becomes increasingly important in managing the impact of the condition.
West plays a significant role in helping to deliver diabetes care globally. For example, West's Waterford site serves as a center of excellence for the manufacturing process required to meet the needs of the insulin market. There is a global increase in the demand for injectable life-saving diabetes drugs, and West is committed to supporting this critical demand by producing the highest quality products for our customers and patients, including insulin sheeting, seals and cartridge components.
West Contract Manufacturing also plays a critical role in the production, assembly and manufacturing expertise of injection and monitoring devices for the diabetes market. Dublin manufactures insulin pens, continuous glucose monitoring (CGM) devices and auto injectors, while Contract Manufacturing in the US manufactures reusable insulin pens, CGM devices and pump components.
Remember, up to 80% of cases of type 2 diabetes could be prevented through the adoption of a healthy lifestyle. We encourage you to educate yourself on the keys to diabetes prevention and management.