West can partner with you to get your drug to market faster while mitigating risk
If you are like many other newly formed biotech companies, you're doing your best to manage many activities critical to your success with limited resources, all while trying to accelerate your path to market.
You need guidance early in your development so you can avoid mistakes that could cost you extra time and money later in the process.
Challenges in Drug Development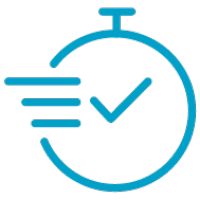 Ensuring Expedited Speed to Market
Speed to market can determine the success of your product. Emerging companies take, on average, two years longer than established companies to get drugs to market.1 Understanding the importance and implications of packaging decisions early in your process can reduce risk to your program and prevent delays to market.
¹Emerging Biopharma's Contribution to Innovation, June 2022, IQVIA
Staying Updated with Regulatory Changes
Constantly changing regulations and increasing scrutiny around quality requirements adds complexity. Do you have the expertise to interpret these regulations and guidance to avoid compliance challenges?
Managing Limited Resources
Are you having trouble determining where you need to focus your team? With a leaner organization it's important to make efficient use of your limited resources.
Are you facing these challenges?
Learn more about containment solutions to mitigate risk and help you get your drug to the patient faster
Five Key Considerations for Component Selection
Proven vial containment that scales from R&D to Commercial
The West Ready Pack™ Containment Solution offers superior quality components to protect, store, and deliver your drug product.
Multiple options are available for stoppers, seals and vials to provide you with components best suited for your molecule.
West and the diamond logo, Ready Pack and logo, FluroTec, Flip-Off, and NovaPure are trademarks or registered trademarks of West Pharmaceutical Services, Inc. in the United States and other jurisdictions.
Crystal Zenith® and D SigmaTM are trademarks of Daikyo Seiko, Ltd. Crystal Zenith® technology is licensed from Daikyo Seiko.
adaptiQ® is a trademark of SCHOTT AG.
Corning® and Valor® are registered trademarks of Corning Incorporated.
West Pharmaceutical Services Inc. is the exclusive distributor of Corning® Valor® Glass.